[Quick note: I just have to mention the weather! It was a BEAUTIFUL 50 degrees on Tuesday with sun for miles and a total Spring vibe going on. I got an awesome run in in the morning….runs pretty much are guaranteed to be amazing when the weather is nice! But guess what? Wednesday we are supposed to get A FOOT OF SNOW. Time for you to go home Winter..you're drunk. Okay, excuse this little distraction away from today's post! Back to your regularly scheduled programming!]
I always hear bloggers from other countries talking about how lucky we are here in America with all of our health food brands and products. But I have to admit, I am pretty jealous of a lot of products that aren't available US yet! In fact some of my favorite snacks and bars come from foreign countries! I've been introduced to them through other blogs and have had the opportunity to review some of them, but once I'm out of samples it can be hard to get my hands on some of the awesome 'brands from abroad'.
Luckily in recent months, a lot of companies have opened US branches or have started shipping to the US! Some of my favorites include:
Simply Choices (makers of Simply Bars and Simply Crunch)
These are just a few of note. There are still a ton of protein powders, nut butters, and snack products I'd like to try from all over the world! Darn shipping costs! Oh well…guess it gives me more incentive to travel!! Or at least do some international blogger food swaps. 😉
Today I want to highlight a foreign company that makes one of my ALL TIME favorite bars! They happen to be from my neighbors up North! Canada's own, KRONO BAR.
I initially reviewed these bars last year and completely fell in love. They are some of the healthiest, most unique bars I've ever had. Not only are the flavors incredibly diverse (everything from Chocolate Pear to Apricot Cranberry!) but you can't beat the huge chunks of dark chocolate in each bar!
Not to mention how nutrient dense they are! The protein line is packed with vegan protein from roasted peas, chia seeds, pumpkin seeds, brown rice, and quinoa and the energy line is full of natural sugars from all sorts of delicious fruits! Another awesome feature is that they are totally NUT FREE. This is so hard to come by in healthy protein/energy bars and with the high amounts of nut allergies nowadays I know this is really great for people!
I couldn't pick a favorite flavor even if I tried. They are all that good. I've shown these bars numerous times on Instagram and people are always asking me where they can buy them. While they are available for purchase online, they are only sold in stores in certain places in Canada and thus can be hard to come by for us here in the US or abroad. Also, I know it can be a commitment to order a whole box of something without being able to at least try it first….plus shipping costs are SO HIGH lately! So I am excited that today I will be able to offer one of my readers the chance to try a whole box of these amazing bars!
Thanks to the nice people at Krono Bar one of you will have the chance to try a full box of one of their most popular flavors (and one of my personal favorites!)….Coconut Cherry! I am willing to ship worldwide so everyone is invited to enter!!
Time for some WIAW eats!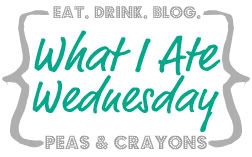 carrots//blueberry date walnut butter
tangerines and baby kiwis from Melissa's Produce
power bowl//matsa//string cheese
AHI TUNA!!!
popcorn//edamame//yogurt//dried fruit//peanut butter//apple
salmon salad//toasted pita with cucumber and black bean dip
coconut curry tofu//roasted pears//roasted kabocha//roasted veggies
rice cakes with carrots and peanut butter//banana butterscotch Simply Bar//yogurt with cottage cheese, amazing grass, and coffee//apple
turkey cabbage salad//garlic millet bread//cinnamon raisin millet bread
salmon sushi//roasted veggies//kabocha
okinawan sweet potato//scuffins//pear//laughing cow
baked eggplant with seafood medley//roasted veggies//crackers with cheese
food prep from the weekend: protein brownies, scuffins, and baked beans
power bowl//protein bun with feta and tomato
bean and cabbage salad//english muffin with peanut butter and jelly
whole wheat lavash pizza
cereal with almond milk//carrots with peanut butter//apple//yogurt, cottage cheese, cocoa, and amazing grass
What are your favorite products from a different country?
Watching any new shows lately? I have a serious dilemma! I think I am currently 'following' about 15 different TV shows….guess I'll be doing a lot of DVR catch up over Spring Break! The latest I've added to my list is Believe on NBC! The premiere was on Monday and it is already SO good! Check it out!
Do you have any requests for the blog? Any specific types of posts you'd like to see? Let me know in the comments!
Kaila
50 responses to "WIAW: Brands from Abroad [giveaway]"