Happy Weekend everyone! Have anything fun planned for the next two days?
Since its Friday, I thought I would post something a little more fun and goofy than usual. I saw this survey on a few blogs and I wanted to fill it out for myself! It's about your favorite foods from childhood and how they compare to your eating habits now! Kinda fun to take a look back! (What's even funnier is thinking back to all the foods I used to eat that aren't even made anymore!! I am looking at you Oreo Cereal and purple ketchup!)
Favorite Cereal:
Then…
[Who else tried to get ALL the marshmallows in their bowl?]
I wasn't a huge cereal eater as a kid but when my mom did allow me some of the sweet stuff I was always a fan of Lucky Charms. On a more regular basis I was more of a Kix or Cheerios girl!
Now…
Quite different huh? I just don't have a taste for all that sugar anymore and much prefer crunch and texture! Plus, these cereals are the perfect bases for fun add-ins.
Favorite Breakfast Food:
Then…
I didn't even eat breakfast until I was about 7 years old! For some reason I always said it made me nauseous to eat in the morning…but when my mom did try to get me to eat a little something before heading off to school I would take a few bites of wheat toast with cinnamon sugar or some of this lumpy stuff…
[I had fun watching the eggs 'hatch'..hahaha!]
Now…
Oh how things have changed! I couldn't even pick a favorite breakfast food if I tried! But some of the foods on my weekly rotation are: oatmeal, overnight oats with softserve, fruit with nut butter, scrambled eggs, smoothies with cereal, toast/tortillas/pitas, cereal and milk…its always some combination of those foods!
Drink Preference:
Then…
Milk and Orange juice with the occasional Capri-Sun or pop when I went out to restaurants…Squirt was a favorite (do they even make it anymore?)!
Now…
I stopped drinking pop around the age of 11 and don't miss the stuff at all! Now I much prefer almond milk, veggie juice, and WATER of course! Although I definitely don't drink enough of it during the day. Oooh and coconut water is delicious too! Definitely a splurge when I have some extra money!
Favorite Lunchable:
Then…
Lunchables were such a treat in my house! My mom would let me have one once every few weeks even though I constantly begged for them every time we went grocery shopping. Thinking back on it, I can't believe I used to eat those taco ones with the shelf stable ground beef in them! YUCK! The nacho ones and the pizza ones were also favorites.
Now…
I can't even remember the last time I ate a lunchable…I much prefer fresh food! Heck you could even make a homemade lunchable! Whole grain crackers, turkey and cheese slices, and some fruit…
[such a good idea!]
Favorite School Lunch:
Then…
Did anyone else have these rib things? My school called them Ribeques (ha!)…there was probably about 5 percent actual meat in them.
Now…
[excuse the really old picture]
I stopped eating school lunches A LONG time ago…but some of my favorite lunches to bring to school would be some sort of soup and sandwich/salad combo with fruit, yogurt, and cheese!
Favorite Cookie:
Then…
Oreo's…I would separate, eat the cream, and then dunk! How do you eat Oreo's?
Now…
Anything homemade! Especially my grandma's chocolate chip ones! Of course, these are a close second…
Favorite Snacks:
Then…
Graham Crackers with Brummel n' Brown….so delicious! A little snack I learned from my mom
Now…
Again, couldn't name them all…but I am currently loving warmed fruit with melty pb as a part of my snacks!
Favorite Home-Cooked Dinner:
Then…
Homemade pesto pasta…which I still love
,my mom's chili, or teriyaki salmon!
Now…
Changing all the time…but something I've been enjoying lately are a bunch of different tuna salad variations and the ever popular 'breakfast for dinner'.
Favorite Restaurant Dinner:
Then…
CHICKEN FINGERS AND FRIES…I ordered this for YEARS. My parents always encouraged me to try something new but I just couldn't resist since we never ate that type of food at home…my tastes matured though and I started exploring different parts of the menu! Let me tell you…the 'adult' menu is much more exciting
Now…
[seabass is my all time favorite fish…I order it when ever I see it on a menu!!]
I love ordering seafood when I am out to dinner…restaurants always cook it so perfectly!
Ice-Cream Truck Snack:
Then…
Flintstones Push-ups!
Now…
Not a big ice-cream truck fan…I like fresh ice-cream! A scoop from a local ice-cream shop or an organic pint is the best! This local company called Lake Effect Ice-cream has the BEST flavors…
Favorite Fruit:
Then…
I've always liked fruit but I leaned towards grapes, bananas, and apples the most.
Now…
The only fruits I don't like are papaya and fresh mango!
[BLECH!]
Favorite Vegetable:
Then…
I wasn't very picky when it came to vegetables but there were definitely some that my mom had a harder time getting me to eat. However, corn on the cob was NEVER a problem! Especially grilled!
Now…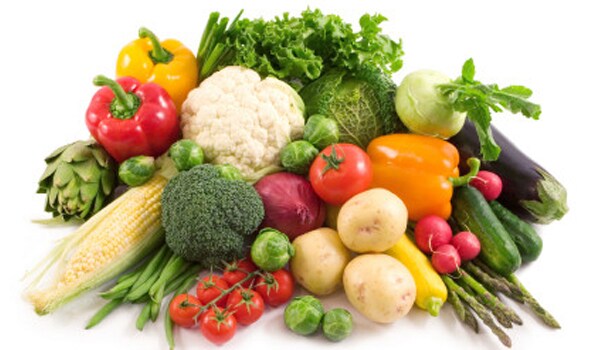 ANY vegetable! But some of my staples are broccoli, carrots, kabocha, cucumbers, and sweet potatoes!
Tell me one of you favorite foods as a kid!
Have your eating changed a lot since you were little?
Mine really haven't changed that much…I always liked healthy foods but now I just don't have a taste for the junk food that I used to have every once in a while! When you start eating whole foods consistently your preferences just change I guess
And for some laughs…I found this list of discontinued foods from the 90's!
What foods do you wish were still on the market from your childhood?
———–
Kaila
Subscribe on the side. Follow me on Twitter. Ask me on Formspring. Friend me on Daily Mile. Follow me on Pinterest. Like me on Facebook.
15 responses to "Then and Now: Food Favorites"