SURVEY'S!
Well, maybe not exactly, but I do love a good opportunity for some alliteration and I haven't done a survey around these parts in a LONG ASS time. So I think a Saturday Survey sounds just about right! And I found a good one from Tina! I like survey's that are more focused on random things about you as a person…not necessarily just focused on food and/or fitness. Let's get this going….
A. Attached or Single?
Single. Not happy or sad about it. Just rolling with things for now! Although eventually I'd like to be a relationship….maybe this upcoming school year is the year 🙂
B. Best Friend? 
Is this really lame? Can I say Ella? Yes of course I have my close 'human' friends, but Ella is a constant presence in my life that loves me no matter what and who I can always turn to for comfort no matter what. You need a consistent source of joy in your life I think!
[how I found her in my bed this morning]
C. Cake or pie?
Not a big fan of either…but if I had to choose I guess I'd choose pie because I love my Grandma's Peanut butter Pie with Oreo crust. Check out the recipe HERE.
[my most recent pie adventure…chocolate tofu mouse pie from my neighbor!]
D. Day of choice?
Thursday. Random right? Well, I just like it. It's always been the day of the week with my favorite shows on TV (RIP The Office) and it's just close enough to Friday that you can start to get excited about the end of the week and the long awaited weekend!
E. Essential Item?
Total first world problem here, but….my iPhone. I just like having it, feeling connected, and literally having the world at my finger tips. Less of a materialistic option: hair ties. I always have at least one on my wrist.
F. Favorite color?
Don't have one! I love so many different shades and hues of all different colors. But out of all the clothing I have, I definitely own more pink and blue pieces out of any other color.
G. Gummy bears or worms?
Not a fan of gummy candies so these two are pretty equal for me. I remember liking the red and clear gummy bears the best if my friends had them and worms were always an uneaten part of those Worms n' Dirt pudding and Oreo crumble desserts that we used to have at birthday parties or for a treat in school. Let's be honest the best part of those things is the crushed oreo…nothing else.
H. Home town?
Buffalo, NY!
I. Favorite Indulgence? 
Massages. If only they weren't so expensive. If I was rich, massages are one thing I would splurge on everyday. I love being touched (that came out weird…) and getting a deep tissue massage is like pure heaven.
J. January or July?
July simply because of the weather. I can't stand the cold.
K. Kids?
I like 'em but don't plan on having my own! Couldn't handle the responsibility. But I cannot wait to be an aunt when my sister eventually has kids! 😉
L. Life isn't complete without?
Getting outside EVERYDAY. I have to spend a minimum of at least a few hours outside everyday. Otherwise I get totally stir crazy and feel like I'm suffocating. I need my time in open spaces being active and taking in the great outdoors.
[Saturday morning farmers market]
M. Marriage date?
I should probably find a fiance first, huh?
N. Number of brothers/sisters?
One older sister. Melissa, 28.
O. Oranges or Apples?
Tough one because I love them both! But if I could only eat one for the rest of my life I'd choose apples. Can't live without them (I definitely meet the apple a day recommendation) and there are so many different varieties that I'd never get bored.
P. Phobias?
Not really a phobia but I have a thing with certain cartoons. I can't watch them! Ones like South Park, Beavus and Butthead, Invader Zim, anything claymation or anime! They all give me this weird feeling in the pit of my stomach! I just get so uncomfortable and a skeeved out for some reason.
Just check out my Pinterest 'Words to Live By' board….you'll quickly see that I love quotes. Especially motivational ones.
R. Reasons to smile?
Too many to name but a few that come to mind on the spot: my family, an awesome run, beautiful weather, fresh fruit, a delicious home cooked meal, reading a good book, seeing an act of kindness, belting out your favorite song when it comes on the radio, seeing a good comedy, catching up on your favorite podcasts, accomplishing something you didn't think was possible.
S. Season of choice?
Summer. Again purely for weather purposes. Also the fact that summer still means freedom for me. I'm gonna miss summers off in a few years.
T. Tag 5 People. 
U. Unknown fact about me?
I feel like I share so much so I'll keep this one private. I have to maintain some air of mystery about myself 😉
V. Vegetable?
I've met very few vegetables that I don't like. But one I never get sick of and eat almost everyday is broccoli  Love it roasted or steamed! Carrots are a close second…but only with peanut butter or sunflower seed butter of course!
[clearly a veggie lover]
W. Worst habit?
Being quick tempered, giving into OCD tendencies, biting the skin around my nails, falling asleep while using my computer…to name a few.
X. Xray or Ultrasound?
I've gotten both done!
Y. Your favorite food?
Impossible. But one thing that comes to mind is kabocha…you all know my infatuation. Even so, I couldn't call it my all time favorite. There are too many amazing foods out there that I'd be neglecting.
Z. Zodiac sign?
Scorpio. I'm right on the tail end of the range of days that it covers!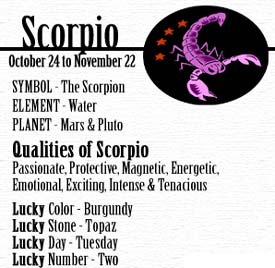 Pick a letter and answer it for yourself! 
Happy weekend, y'all! 
Kaila 
Subscribe on the side. Follow me on Twitter. Ask me on Formspring. Follow me on Pinterest. Like me on Facebook.Follow me on Instagram. 
Today's Healthy Help: Let someone use the equipment I had planned on using at the gym. Gotta be flexible!
16 responses to "Saturday's are for…."