You're all about to majorly roll your eyes, but….
Where the heck did 2012 go? I know everyone always comments on this at the beginning of each new month, but I seriously cannot believe how fast this year has gone. The quickest year I can remember actually! It really feels like its only been about 3 months since last Christmas and we are already approaching that season again! Despite, the 'blink of an eye' speed that this year is progressing with, these last few months definitely have a lot of good stuff in them that I'm looking forward too. So hopefully things will slow down just a bit. 🙂
—-
On to today's [really important!] topic. I have to give all credit to Jenny for inspiring me to write this post. If you haven't read Jenny's post entitled: YOU are the new perfect!…you need to get on that ASAP! In it she discusses her thoughts on the whole 'strong is the new skinny' movement and how physical appearance is really very trivial in comparison with how important being HAPPY is. Happy with your life, happy with yourself, and happy with the mark you are leaving on the world.
I could not agree anymore with what Jenny said in her post. To me the whole 'Strong is the new Skinny' fad is just as bad as focusing on being skinny. It still feeds the obsession of looking a certain way and makes it seem like you have to achieve yet another standard to be a 'worth' something and to have value. Because just as show an incredibly thin person is unattainable (at least not in a healthy way), pictures like this also, represent an unachievable ideal…
Even those women themselves (the professional body builders that are plastered all over Pinterest!) say that maintaining that physique is impossible year round…let alone UNHEALTHY!
Plus, why are we always trying to look/be/act like someone else!? What 'YOU be the new YOU'?
Don't get me wrong, I totally understand the need for inspiration in our lives. It's an amazing source of motivation and gives us something to set our sights on! It helps us work towards are own personal goals.
But in regards to this, I like what Jenny's post suggests….find inspiration in reality! Look to people in your own life, people who are DOING things that make an impact, people who show feats of strength OUTSIDE of the gym….people that are more than just what they look like.
I am boycotting the 'strong is the new skinny' movement. Sure I want to be strong…but my own type of strong….in heart, in mind, AND in body. Not just some nameless figure competition model. For starters I am creating a new board on my pinterest…REAL Inspiration. I encourage all of you to do the same!
These are the types of people who inspire me the most:
My Parents
[healthy, smart, kind-hearted individuals who positively affect those around them everyday]
William Krissoff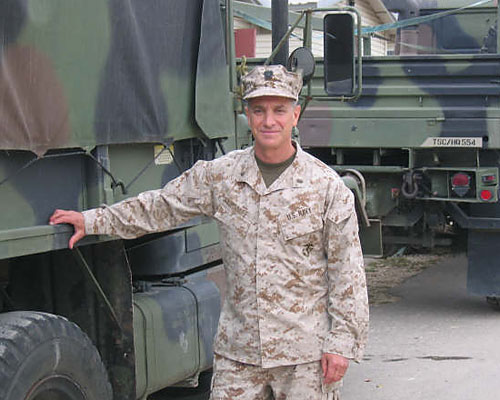 [joined the marines at age 60 to honor his fallen son, as a surgeon he wanted to go to the front lines to aid wounded warriors]
Ellen Degeneres
[incredibly generous and an eternal optimist]
My Professors
[their knowledge, enthusiasm, and passion is something I hope to have in my own right someday…they make me want to go out and change the world]
Tina Fey
[a pioneer for women in the entertainment industry]
Jillian Michaels 
[not only a physically strong woman, but a driven advocate for living your best life possible, a savvy business woman, and a generous spreader of the wealth she's earned]
Aung Sang 
[a noble peace prize advocate and lifelong symbol for hope in a country divided by war and tyranny]
Hoda Kotb
[one of the most personable newscasters on TV and a woman unafraid of searching for the truth and asking the hard questions]
[forget lifting barbells…I want to be able to lift MYSELF]
[the epitome of determination and perseverance]
Taylor Morris and Danielle Kelly 
[a love story between two people that was tested by an life changing injury during combat…these people lift each other up physically, mentally, and emotionally…read their story here]
[ironman finisher=super hero in my mind]
Feel free to use this post as your first pin on your REAL Inspiration board!
Let's stop living for looks and start living for actions! 
Thanks Jenny for reminding us what is truly important in life.
—-
So what are your thoughts on the 'strong is the new skinny' movement?
Would you consider boycotting this movement and starting your own board on pinterest with REAL Inspiration as opposed to scantily clad fitness models?
Who is someone that inspires you?
Kaila 
Subscribe on the side. Follow me on Twitter. Ask me on Formspring. Friend me on Daily Mile. Follow me on Pinterest. Like me on Facebook.
Today's Healthy Help: Helped pace another runner on his run today! He is training for Boston!! So cool!
7 responses to "REAL Inspiration"