How's it going everybody?! I am sure everybody is just as excited for the weekend as I am. This week has been long…have a I mentioned that? Probably
. But it seems like as the weather gets nicer and more beautiful it get harder and harder to stay focused in school.
Today was nice though because one of my teacher's allowed us to have class outside. It was FABULOUS.
And I have extra incentive to get through the last day of the week because this weekend is gonna be F-U-N! I am really looking forward to Power Yoga on Saturday morning and on Sunday my mom and me are headed to…
YES! Cannot wait to restock on some of once a year splurges!
——
Typically Thursday's are big sharing days around here! Link love, fun recipes, and interesting stuff I've bookmarked from around the web! But this week the sharing is going to get a little more personal with a much anticipated Q and A sesh!
*Note: Some questions asked on my Formspring were left unanswered due to their rude, malicious, or accusatory nature*
1. How many calories should a teen girl be eating a day? As a basic average, without exercise. I sometimes struggle with getting myself to eat enough when I see so many "meal plans" in magazines that are 1500 or less!
Well let me start off by saying that I most certainly not a nutritionist or certified professional in this field so I can only offer information and advice from my own experiences…I would definitely suggest talking to a professional to further clarify and answer the questions you have!
The teenage years are the most important for growth and development. So adequate nutrition and calories are definitely needed to fuel your body! Everyone is different but most information out there states that teens need anywhere from 2000-3200 calories a day depending on activity level.
Check out this site for some info. Click here.
I would caution you about those meal plans in magazines as well! Often times they are directed towards adults and more specifically, adults who are trying to lose weight! In your teen years focus on eating whole foods and listening to your bodies hunger cues. If you honor your body and fuel it right you will most likely take in enough calories without really having to think about it. No need to diet or follow meal plans!
2. Do you have any tips for someone looking to put on weight in a healthy manner? I am underweight due to digestive and medical complications and I would love some advice! I can't eat gluten, but other than that, I'll eat almost anything! Thanks Kaila! 🙂
Same goes here as the question above in regards to my expertise in this area! But I can offer some advice since I have gone through the weight gain process in the past!
To gain weight its simple, you need to eat more calories than you expend. But figuring out how to do this can be hard. I would definitely consult a doctor or nutritionist who could lay out a plan to help you accomplish your goals! But here are few little things you could consider in the mean time:
–Add quality over quantity: Adding extra calories through more calorie dense foods (think healthy fats and proteins!) is easier than adding quantity! Eating massive amounts of food that are lower in calories can be really overwhelming and uncomfortable when trying to gain weight, so you're better off adding portions of food that have more calories per serving! Nuts, avocado, nut butter, cheese, and healthy oils are your best friends…they add healthy calories without having to stuff yourself silly!
–Go for starchy veggies! Think potatoes, peas, and corn as opposed to lettuces, broccoli, and cabbage.
–Increase portions of grains (in your case gluten free grains!) and fats!
–Decrease cardio or switch to more strength based exercise routines.
–Drink liquids with calories! If you usually have water with meals, swap it out for milk, juice, or a smoothie!
–Snack throughout the day! In between meals is a prime time to get some extra calories in and keep your blood sugar stable.
–Don't eat anything plain! Add sauces, dressing, spreads, and dips to everything! And increase the serving sizes you would have of your normal toppings. For example two tablespoons of pb as opposed to one or 1/4 cup of dressing as opposed to two tablespoons!
Here's a great post on gaining weight through clean eating if you're interested!!
Hope this helps a bit!
3. Have you increased your daily caloric intake? Do you count calories?
I have been eating a bit more lately…purely out of hunger! I couldn't tell you if I increased my caloric intake or not because I don't count calories. Just eat when I'm hungry.
4. Are you religious? You DO NOT have to answer if you don't want to,

and I'm in no way looking to criticize or judge you. Just curious! 🙂
No problem! I haven't really ever talked about my beliefs on the blog before so thanks for bringing it up! I am actually not religious in the slightest. I won't go to in depth with my thoughts on faith and religion because I don't want to offend anyone. Everyone is entitled to their own opinions!
5. Why are you not running a lot right now? I don't mean it to be rude, breaks are SO good, just curious 😀
I just needed a break. When a bunch of things came up in my life a few weeks ago, I just felt like switching things up and making some changes would be best for me. So far its been working out great! I never want my activity to feel like a chore or have pressure surrounding it and that's how running was beginning to feel. At this point I have totally relaxed my exercise routine and have really been delving deeply into yoga. I am loving it!
6. Do you use sun-less tanner? You always look so bronze.
Really?! Thanks! I think I am actually pretty pasty! I guess I can attribute my color to spending a lot of time outside, eating too many orange foods (gotta work on that!!!), and Jergens Natural Glow lotion!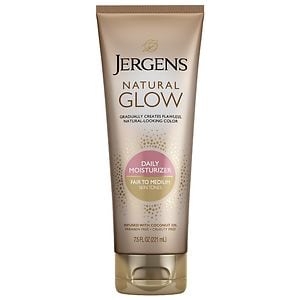 7. In your opinion, what's the best and worst part of City Honors? <-my school for anyone who isn't familiar with the name
Best: The IB program and the education that is offered.
Worst: The cliques, the intolerance, and the politically liberal environment.
8. What is one thing you want to do before you die?
Hike the El Camino de Santiago in Spain. I fell in love with this idea after seeing the movie "The Way"! Go watch it!!
9. What college are you leaning towards as of now?
Since I am pretty much in the process of deciding right now I don't want to reveal to much incase the prospective colleges are reading (but I will let you all know once I finalize my decision!)! But I can tell you the scholarships I've received are definitely impacting my decision process heavily. I really want to come out of school with as little debt as possible!
Thanks for all the questions everyone! Had fun sharing this with you all! If you have any more…my Formspring page is always open!
(but please try and keep it respectful…anonymity is no reason to be cruel)
Kaila
Subscribe on the side. Follow me on Twitter. Ask me on Formspring. Friend me on Daily Mile. Follow me on Pinterest. Like me on Facebook.
6 responses to "Personal Thursday"