Hey everyone! Tonight I have a helpful guest post for my highschool/early college readers! Sorry grads, but you already probably know all the stuff that is going to be covered in this post! But if you have some extra insight…please feel free to share in the comments section!
But before I let Melissa take it away with her 'living away from home' tips…I just wanted to talk a little bit about last nights debate.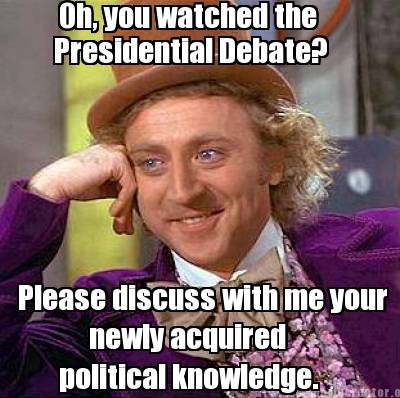 As well all know, politics is a HEATED topic. People stand by their political views like they stand by their religions. So its no surprise that last nights debate sparked a lot of conflict and back and forth drama between people…especially on social media. I myself was not immune to sharing my views on certain things that were said by both the candidates. But that's what free speech is for right? I did not however, attack anyone elses views or say I "hated" people from the opposite party just because they don't agree with my opinions on certain things.
I think we all need to remember that political views are just a SMALL aspect of who we are as people, and I think it's pretty childish to start unfollowing people, ignoring people, writing people off, or thinking differently about people who you normally converse with and like, just because of differing perspectives.
If you're on social media you have to expect people to share their opinions. Of course it makes sense if someone is being rude to not want to speak with them or associate with them….but if someone is just expressing their views than it's really not right to be disrespectful or childish.
Just my two cents! Regardless of your political affiliation…did you watch the debate? What did ya think?
—–
Switching gears now! Melissa is here to share with you all some tips on making your dorm a home away from home and the essentials needed to make it the best living space for you!
Heading off to college – whether for your freshman year or otherwise – is usually filled with excitement, stress, anticipation and nerves, making it easy to forget a few things when heading back. To make your college experience as enjoyable as possible, you want to have the conveniences of home when you're living in a dorm. While no cafeteria is ever going to replace mom's cooking, here, at least, are some essential items for your dorm room that will help make it a home away from home.
Computer
Another obvious essential for today's college student, a computer – preferably a laptop – not only makes research and papers easier, it also keeps you connected to friends and family. Through social networking, email and video calls, staying in touch with loved ones eases stress and helps you enjoy your surroundings. However, with so many people – students, faculty, staff – connected to the school's network, and with all the folks who will be in and out of your room, a safety system like Lifelock is a must. According to the Better Business Bureau, college students end up losing roughly five times more money than any other age group. An identity theft protection service will monitor your info, keeping it safe from any would-be hacker on campus.
Storage and Organization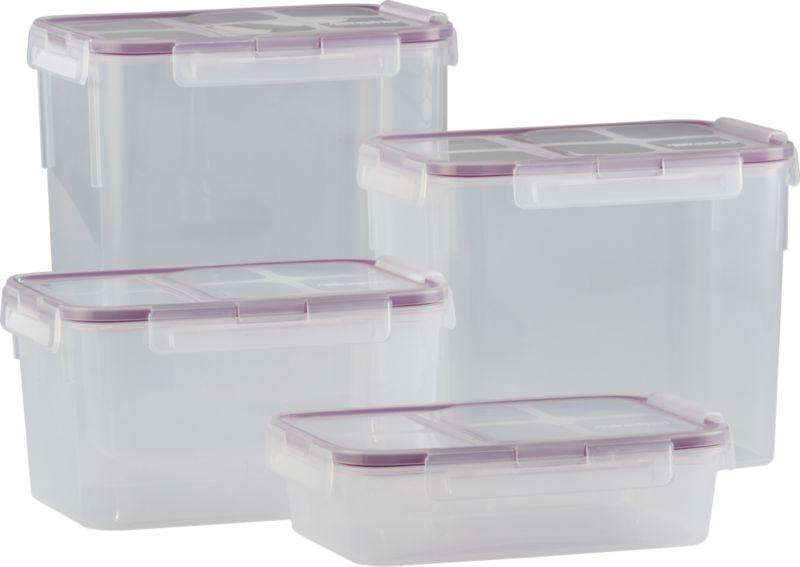 Dorms aren't known for their spacious closets and roomy dressers. It's a thin line between feeling "lived-in" and cluttered, so the more storage you have for clothes, towels, snacks and toiletries, the less cramped you'll feel. Plastic bins that fit under beds are ideal for dorm room storage. Square cubbies and bins help maximize the open floor space in your closet. Consider a shelving unit designed to straddle a toilet for food storage over your mini-refrigerator. Similarly, desktop bins and shelving will keep your mind better organized and your studies less stressful.
Linens
It may seem obvious, but one of the easiest ways to make your room feel more homey is with the sheets and blankets for your bed, according to SheKnows.com. Whether you want to coordinate colors or patterns with your roommate or you'd rather make your own statement, having comfortable linens brings the relaxation of home to your college experience. Now you just have to decide on thread count.
Medicine and First Aid
No, not just headache medication! You often take for granted the supplies that mom and dad have on hand and you don't know how much you need something until it isn't available. The Detroit Press suggests heading off to school with a supply of adhesive bandages, over-the-counter pain relievers, cold medicines, indigestion treatments, cough drops and syrup. You obviously need to bring any prescription medication you take, as well as refill orders or a supply that will last until you go home again. Remember, no one wants to sit next to someone with the sniffles in Art History.
Shower Shoes
If you share a bathroom in your doom or you will be participating in sports, shower shoes are a must! Shampoo, soap, razors, cotton swabs – all of these toiletries are important, but in common bathrooms where germs are the norm, protecting your feet is just as essential. Cheap flip flops or rubber clogs serve the purpose, or you can purchase shoes designed specifically for shower use.
Tool Kit
Yes, the same article pointing out the lack of space in dorm rooms is suggesting you bring along tools. A small kit with flat and Phillips head screwdrivers, a hammer, wrench and sturdy tape should handle most repairs that come up at college. Scissors and a basic sewing kit can also get you out of a lot of jams. All of that can fit in a small container under the bed.
Plants
Finally, a nice plant – or several, if you have a green thumb – is a wonderful addition to any college dorm. According to the Agricultural and Life Sciences department of Texas A&M University, memory and concentration improve when tasks are completed around plants. Bamboo, considered a symbol of prosperity and happiness, is a good choice even for those with a less-than-green thumb.
—
Thanks Melissa!
From personal experience, I can say that all these tips are great and definitely ESSENTIAL if you're dorming! Hope this helps some of you out!! 
Friday's almost here! Celebrate! 
Kaila 
Subscribe on the side. Follow me on Twitter. Ask me on Formspring. Friend me on Daily Mile. Follow me on Pinterest. Like me on Facebook.
Today's Healthy Help: Cheered on a disabled runner who was running in a XC race during my walk with Ella and let a few people go ahead of me in line at the grocery store!
3 responses to "College Essentials"