You caught me. I've been a bad blogger babe for yet another week. School is literally consuming my life….so food pics took a total back burner the past few days! But I've still been stalking all of your lovely sites and creeping around the web like mad……wow that doesn't sound weird in the slightest
.
SO here is a collection of what I guess you could call….What I WISH I Ate Wednesday? Hopefully I will get sometime to cook/bake soon and this stuff will make it into muh belly!
Time for a whirlwind trip around the web!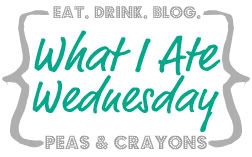 Sponsored by Jenn of course!
Katie's Protein Pumpkin Carob Pie
The Gracious Pantry:
Mushroom Tomato Cauliflower Crust Pizza
Unique, right!?
Healthy Food for Living's Blueberry Cornmeal Pancakes
HH's Whole Wheat Cinnamon Bread
Susan's Pumpkin Raisin Biscuits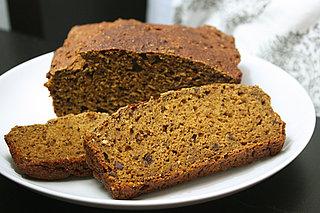 This looks so incredible! I love all the dried fruit in it!
Blogilates:
Perfect Pumpkin Protein Pancakes
HOW cute are those!?!
You all know my love of simple, healthy baked goods!
Did you notice a trend there? *Cough*……pumpkin……*cough*
CAN'T GET ENOUGH.
And now for some of my fave pins for good measure:
WIPinnedW
HOW TRUE IS THAT!?!
Appropriate since Glee is on tonight!
Pinterest…..always good for a laugh.
And as always….
What I Worked:
What I Wore:
MONSTER POST COMPLETE.
Love you all!
Kaila
Subscribe on the side. Follow me on Twitter. Ask me on Formspring. Friend me on Daily Mile. 
PS: Want to guest post? Shoot me an email!!!! proulxkr@roadrunner.com
PPS: Submitted my second college app today!! AAAAAAHHHH!
15 responses to "WI(link loved)W"