Taking a little break from my typical WIAW routine to introduce a little something I came up with over the weekend!
(but if you are here for some fun foodie pics…you may just find some at the end of this post
)
I sometimes struggle with setting to high of expectations for myself. Not only does it create unnecessary pressure…but let's be honest we can't always accomplish EVERYTHING we want to.
Life just doesn't work like that…and I for one think we have to learn to cut ourselves some slack. Whether it be letting go of guilt over a missed workout, skipping obligatory work related event in exchange for a night at home with the fam,  or splurging on that pair of shoes you've had your eye on. We all slip up, we all make mistakes, and NONE of us are perfect! But it's the act of trying to be that way that can really cause us the most harm.
Sometimes we all just need a break. Taking a day off from the gym, a soothing spa indulgence, a break from school work, or a mental health day…whatever it is…rest and rejuvenation are NECESSARY!
With that being said…I'd like to present a little award I came up with!
~your excuse to take a break and do something for YOU~
Here are the rules:
1. Copy and paste the award button and rules into a post.
2. Answer the questions that go along with the award.
3. Pass the award onto 7 other deserving bloggers who are worthy of some rest and rejuvenation.
4. And most importantly: Take this award as a sign that you are worth it, you are enough, and you deserve to cut yourself some slack.
Questions:
1. What is your favorite way to relax?
2. What would your ideal rest day involve? Plan it out!
3. How many "rest and rejuvenate" days do you aim for each week?
Now…take a deep breath, gather all the guilt, ill feelings, and worry you have about giving yourself a break…and EXHALE! Now breath in and acknowledge all the good you are doing for your physical and mental well being.
Since this is technically the first post of this award, I'll play along too and answer the questions!
1. My favorite way to relax is by blogging. Honestly, sitting down to write post and get my thoughts and feelings out is SO cathartic. It's the perfect way to express myself and release some tension.
2. My ideal rest day would involve an early morning hot yoga sesh, followed by a deep tissue massage, a sunny bike ride while listening to an audio book, a trip to the health food store, and a trip to the theatre to end the night!
3. I like to vary the intensity of my exercise a lot so about 2 or 3 days out of the week I go a lot easier or take complete rest. As for mental health, I try to set aside time EVERY day to do something I really want to do…whether its reading a chapter out of a new book, catching up on some blogs, knitting, or baking!
I tag:
Enjoy ladies!!!!
————————-
And now some foodie pics for good measure…
It is WIAW after all!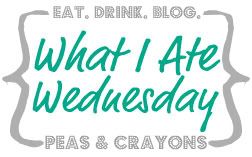 [more green monster loving…look at that color!]
[The last bit of my sweet potato lentil chili!
It was frozen since Christmas….still delicious though!!]
[haven't had Siggi's in FOREVER…just as delicious as I remember!]
Have a restful and rejuvenating week!
Kaila
Subscribe on the side. Follow me on Twitter. Ask me on Formspring. Friend me on Daily Mile. Follow me on Pinterest. Like me on Facebook.
21 responses to "WIAW: What I Awarded Wednesday"