Lots to share today! SO many "What I's"…let's get started!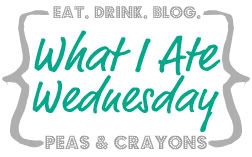 Callin' all you party people.
What I've Been Eating (including some unshared pics from SD!):
[shrimp ceviche!]
[homemade raw chocolates from the Farmers Market]
[red walnuts…these are incredible!]
[nature's path with frozen naner's]
[couscous salad with humus-nooch dressing and a japanese sweet potato<-AKA the best kind!]
[grilled cheese-spinach panini in the best tortilla ever]
[wasa's with peanut butter and banana…crunchy and creamy
]
[I am obsessed with cashews!!!!]
[stewed chili beans….mmm beeeeans]
What I Worked:
What I Scored:
Did a little Black Friday/Cyber Monday shopping! Unfortunately I have to keep the Cyber Monday deals under wraps for now since they are gifts for people who read my blog! But here are some of the little sales I scored in Cali:
[cool spatula/scraper thing from World Market!]
[foldy bag from World Market!]
Can I just say…I LOVE WORLD MARKET! I gotta few other things too (they escaped my camera!)…but I seriously could have bought up the whole store! Everything was on sale and SO NICE.
[belt, earrings, crew socks (for wearing with Uggs), and a necklace ALL for less than TEN BUCKS from American Eagle!]
What I Received:
I LOVE THE MAIL MAN. Seriously I need to buy him a Christmas gift…he always brings me joy even on the worst of days:
[Yes…I'm one of those people that gets excited for report cards to come out]
I also got an AMAZING package from Nicky! We did a foodie swap and I received all her generous goodies TODAY!
[such a sweet card! thanks darling!]
LITERALLY TORE OPEN THE BOX!
[I 've already tried the flavor infused raisins and they are INCREDIBLE!!! Oh Nakd…when will you come to the US?!]
What I Pinned:
People always ask…"what's so great about Pinterest?" Well for me its like an online scrap book! I love being able to save tons of things that I find interesting, funny, or thoughtful. I have been feeling kind of down lately because of some blog related negativity, so being able to go on my page and read tons of inspiring, positive words is SO helpful.
Some good stuff:
Words to live by
.
What gets you out of a funky/negative mood?
Did you score any deals this past weekend?
Are you an early bird Christmas shopper or a last minute one?
I like getting done early! Usually I am done by this time…but (OF COURSE!) school has got me a little behind on everything!
Happy WIAW!
Kaila
Subscribe on the side. Follow me on Twitter. Ask me on Formspring. Friend me on Daily Mile. 
11 responses to "WIAW: Show and Tell"