Yes folks…it's a sad sad day. My first car of only 2 years is officially dead.
I shouldn't be surprised…I mean a more than twenty year old car was bound to bite the dust at some point. But I am still mad…and even more pressing…WHAT AM I GONNA DO IN THE WINTER?! Sure riding my bike everywhere works for now but come November when the snow is falling and the temperatures are dropping I am gonna be one blue bicycle rider
Ahh well, I'll figure something out! But for now I will just enjoy my 'green' mode of transportation.
Moving on to less depressing things…le sigh.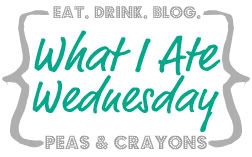 What I Wore:
[outfit for my essay contest last week]
What I Ate:
[feta mushroom toast with eggplant]
[japanese sweet potato with a strawberry fruition bar]
[rice cakes with humus and cuc, carrots with sunflower seed butter, and frosty cocoa mint bars]
[
[toast with laughing cow and apple butter]
[crumbled tofu salad]
[peanut flour fruit cereal]
[wraps with pb and raisins and a apple-walnut bat]
[tofu fingers, sweet potato, and eggplant]
[crispy turkey-cheese sandwich with a taco salad]
[buckwheat pancakes with warm fruit]
What I Whipped Up:
Two easy lunch recipes I have been loving as of late
Feta-Mushroom Open Faced Melt
–2 slices of toast
-4 mushrooms sliced and sautéed in a bit of oil
-1 tablespoon tomato paste
-2 tbsp feta cheese
-dried basil
Toast bread. Spread with paste. Top with mushrooms, cheese, and basil. Place under broiler until cheese slightly melts and sandwich is warmed through.
Grilled Humus-Avocado Wrap
-1 10 inch whole wheat tortilla
-1/2 avocado, sliced thinly
-1/4 cup sliced red onion
-1 roma tomato, sliced
-1/4 cup humus
-1/4 cup shredded smoked cheese
-lettuce, spinach or greens of choice
Heat up a panini maker, George Foreman, or pan. On one half of the tortilla spread humus, sprinkle cheese, and layer with remaining ingredients. Fold other half of the tortilla on top of the toppings. Place wrap on the panini maker and grill for about 4-5 minutes or until desired crispness is reached. If using a pan you're going to have to flip the wrap over to grill both sides!
———
What was your first car? Do you still have it?
What are some go to foods you like for lunch?
Pick one: Feta or Goat Cheese? (I recently tried goat cheese for the first time and really like it!)
Kaila
Subscribe on the side. Follow me on Twitter. Ask me on Formspring. Friend me on Daily Mile. Follow me on Pinterest. Like me on Facebook.
20 responses to "WIAW: RIP Ben the Benz"