Compared to yesterday's word heavy post…Light n' Fluffy is exactly what this post it!!! YAY!
Time for food, fun, and everything else in between!
But before I get to all that jazz…let me just say thank you for all the sweet comments on my last post! You all seriously rock! I am glad you like a little bit of venting/randomness every now and again because honestly its just needed sometimes! So thank you for bearing with me!
Okay….now its Light n' Fluffy time!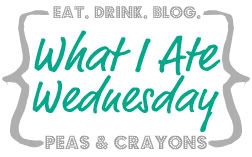 [Link up over at Jenn's corner of the web!]
What I Ate:
[shrimpy stirfry]
[israeli couscous salad with a japanese sweet potato<-the sweetest, most incredible sweet potatoes ever!]
[tomato basil soup]
[I HAVE BEEN PUTTING COCOA POWDER ON EVERYTHING!! I am usually a carob fan, but on a whim I bought this at the store this weekend and I cannot get enough!]
[cocoa topped fruit-cereal bowls]
[same]
[colorful lentil salad]
[wasa's with Mediterranean olive humus, cottage cheese, and basil!]
What I Worked:
What I Watched/Will Watch:
These cuties on the Ellen show…
I want them as little sisters!!
I literally was smiling ear to ear while watching their segment! Not only are they absolutely adorable, but their accents, spunk, and personality are SO refreshing!!!!!!!
AND…
Can't wait for the new episode in a bit!!!!!
What I'm Taking Part In:
Tara and Jenny inspired me to get involved with two things today involving photography! (I seriously love taking pictures and would love to get better at it.)
The first being a new photography site kind of like FoodGawker and TasteSpotting…but exclusively for healthy recipes! YES PLEASE! I am pretty sure its fairly new but from what I 've seen there is some great stuff on it! So I took the plunge today and submitted my first pic:
[Sweet n' Fruity Corn Muffins!]
We'll see what happens!
And secondly, Jenny posted about a photography challenge she is taking part in! It looks so fun that I thought I would join in too (hope ya don't mind Jenny!). Basically everyday for 30 days you have to feature a certain picture of something…these are the designated days:
I won't be doing it everyday…but every time I blog I will count that as the next day on the list.
SO, DAY ONE! Favorite food! Well that's pretty easy. Although it changes all the time, for right now (and for the past few months it seems
) it most definitely is…… 
Can ya guess?!
Yup, Kabocha is right. Sorry I'm boring but I truly haven't gotten sick of it yet. I still crave it on days when I don't have it so that tells me it's a FAVE.
What's your favorite food!?!?!
Pick one of the WI's and answer for yourself!
Kaila
Subscribe on the side. Follow me on Twitter. Ask me on Formspring. Friend me on Daily Mile. 
16 responses to "WIAW: Light n' Fluffy"