Just a quick post for tonight folks! Exams officially start tomorrow so I have to start getting into test mode…unfortunately
Thanks for all the lovely comments on yesterday's post! I think its pretty safe to say that we are ALL ready for Summer. I just have to keep telling myself…3 more weeks, 3 more weeks. I CAN DO THIS. (I hope)
This weeks theme is definitely quick meals…I have no motivation for creative meals and gourmet cooking with all this studying going on! Yet another reason I can't wait for Summer!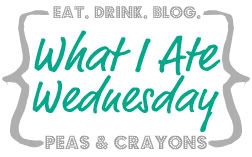 [have you joined the party?]
What I Wore:
[it was chilly and grey here today…hence the leggings and sweater combo]
What I Ate:
[A new to me line of bars! I can't wait to share my review with you!]
And last but not least…
WHO WON MY GIVEAWAY:
The winner of an awesome prize pack from Musselman's is…
Congrats Georgina!! Email me (proulxkr@roadrunner.com) your info and I will get your goodies out to you ASAP!
Well, wish me luck! Tomorrow marks the beginning of the end….dun dun dun.
Happy WIAW!
Kaila
Subscribe on the side. Follow me on Twitter. Ask me on Formspring. Friend me on Daily Mile. Follow me on Pinterest. Like me on Facebook.
11 responses to "WIAW: Giveaway Winner!"