HELLOOOOO INTERNET! It's amazing what even a day away from social media, blogs, and internet connection can do for ya! I like to unplug sometimes….but I have to admit, it's pretty nice being connected too! 🙂 I like interacting with you all! The reason I was unplugged most of Tuesday will be revealed this weekend…but know it was for a really cool opportunity up in Canada and I have a lot to share with you all!
Before I get into the foodie deliciousness of today's WIAW, I wanted to thank you all for all the words of advice and encouragement on my half marathon thoughts post. Writing is so cathartic for me, and just getting my thoughts out really helped. That coupled with all your kind words makes me feel much more positive about the whole thing! Getting pumped for Sunday!
And now for some WIAW fun! Starting with 3 new products I've been fortunate enough to try! All super fruity, sweet, and nutritious!
Big Slice Kettle Cooked Apples 
Big Slice apples are the new, hip alternative to your typical boring apple sauce! These apples are kettle cooked and left whole. Meaning they have a deliciously soft texture like the insides of an apple pie. Plus they come in a ton of different flavors….16 to be exact!
There are 3 different varieties: Pure, Fit, and Luxe! The Pure line is the most simple with just a few basic fruits mixed together. I loved the Blueberry Pomegranate and the Cherry Vanilla! Both had such strong, pronounced flavors and paired really well with the fresh apple taste!
The Fit line promotes energy, power, balance, and beauty and comes in unique flavors like Pineapple-Passion Fruit & Fiber and Raspberry Hibiscus with Green Tea Extract! The Pineapple-Pasion Fruit combo was so sweet and tropical, while the Rasberry-Hibiscus was reminiscent of a fruity tea! Yum.
And last but not least, the Luxe line showcases more indulgent flavors that are decadent AND healthy! These are the only ones that have some added sugar…but for a healthy treat they are pretty darn great nutritionally! The Cinnamon French Toast was definitely my favorite out of this line…it tasted like apple pie filling mixed with a cinnamon roll! Such a cool product and so much better than the boring, pureed texture of apple sauce! These are great for topping oatmeal, yogurt, or pancakes with! And if you're looking to bring out the flavor even more….warm them up! Oh so good.
Thanks Big Slice!
Matt's Munchies
 Can you believe Matt's Munchies was one of the FIRST companies I ever reviewed for?! We've both some along way since then! Matt's has added some new flavors and I was super excited to test those out as well as remember how much I liked the originals to begin with!
Matt's Munchies are unique fruit snacks that are thin and flat….like mini pieces of a fruit roll up! But these are MUCH better than a typical sugar filled fruit snack! Matt's Munchies are no sugar added (aside from a bit of cane sugar in the chocolate varieties!) and are made with 100% REAL whole fruit! The Tangy Apricot and the Mango Acai are the two flavors I had never tried before and they did not disappoint! The mango tasted like my favorite dried mango (in other words…ADDICTING!) with a great hint of berry flavor from the acai. Tangy Apricot was delicious as well! Tasted like turkish apricots but a little more zesty!
Aside from these two, I've been making my way through the other flavors and falling in love all over again! I can't believe how much the flavors taste like their names without any added ingredients! The Apple Pie seriously tastes like apple pie even though it's only got bananas and apples in it! And the addition of flaked coconut in the Island Mango adds great texture!
Overall, these are a great addition to snack and are SO FUN to eat! Food shouldn't just taste good…but it should be fun too! I love chewing on these little fruit snacks, sucking on them, or  chopping them up and using them for toppings! So many possibilities.
Eveva Whole Foods sent me some of their awesome whole food, nutritional mixes all the way from Australia! Love trying products from down under 🙂 Eveva focuses on creating convenient products that can be taken on the go to get in some key vitamins, minerals, and nutrients. The completely natural fruits and vegetables in their three nutrition supplement products—Food Fix, Fruit Fix and Green Fix—support all of your body systems and provide your daily needs of omega-3, folate, protein, and vitamin C to name a few.
I tried all three varieties mixed simply in water as I wanted to get the real taste and consistency of all the products. The Fruit Fix wasn't as sweet as I was expecting but I really enjoyed the fresh taste of it….it reminded me of a citrus tea flavor! It mixed really well and made my drink like a flavored water!
The Green Fix definitely tasted GREEN….sort of like a mix of wheat grass and kale! So if you need a little sweetness to get in your greens I definitely recommend adding this one to a smoothie or some juice! But with all the amazing greens, sea vegetables, and super foods in this mix, I had no trouble chugging it down! You just feel healthier when you drink something so nutrient dense!
The Food Fix was like a perfect combination of the fruit and green mixes with added protein! It has a slightly sweet, slightly grassy taste and made my water a lot thicker than the other two. The chia seeds, yellow pea protein, and brown rice protein add a great dose of healthy fats and protein to this mix making it great for drinking post workout and it's mildly sweet taste make it the perfect addition to a smoothie or glass of almond milk!
Overall, three great products! Definitely convenient when you don't have access to fresh, whole foods and perfect for upping your energy naturally!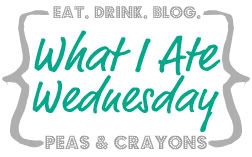 nakd berry delight bar//jocolat chocolate mint bar
salmon sushi//roasted broccoli and parsnips//okinawan sweet potato with laughing cow//orange
part of a snack plate featuring a chocolate-peanut butter simply bar
coconut curry tofu//roasted broccoli and brussels sprouts//roasted kabocha
elevate me blueberry-cranberry-goji bar
power bowl//shredded cheese//pancake muffins//scuffin
turkey burger//toasted pita//tatziki sauce//steamed veggies//black bean dip//pear//laughing cow
salmon salad//english muffin with peanut butter and jelly
soupy pumpkin oats….just the way I like 'em!
garnet yam//peanut butter//scuffin
tuna salad//tortilla with banana and peanut butter 
cauliflower-feta pizza//roasted kabocha//tangerines
cabbage and baked bean salad//tortillas with cucumber and bean dip
peanut-salmon kelp noodles//roasted veggies//toast with feta and tomato
sprouted lentil-cabbage salad//black rice tortilla with cream cheese
seafood medley//spaghetti squash with marinara and nutritional yeast// roasted veggies//corn bun with feta
close up cereal shot!
rice cakes with peanut butter and carrots//banana butterscotch simply bar//sliced apple//yogurt with cottage cheese, cocoa, and amazing grass
turkey cabbage salad//cinnamon raisin millet bread//garlic basil millet bread
A lot of people have been commenting lately on how thin I slice my apples….wondering what my trick is! No slicer or special knife! Just a regular life and some killer knife skills! Haha! Kidding….but there really is no secret! I just like my slices nice and thin and have learned to cut them like that really easily!
What's your favorite fruity snack? Right now I am obsessed with my power bowls!!
Do you prefer fresh or dried fruit? What's your favorite of each? I love both! Apples are my favorite fresh and apricots are my favorite dried! 
What's the longest you've ever unplugged from technology? Definitely the few weeks I was in the Philippines last year!
REMINDER: Make sure to submit your #healthyhelp for the week! Leave a comment with one thing you've done for someone else recently! 
Kaila
3 responses to "WIAW: Feelin' Fruity!"