Hey friends! I am feeling really energized right now! I was thinking a lot about my major and my college plan today and for some reason it made me really excited. I am thinking about changing the direction I am currently headed in and I can't wait to see where it leads me. I also had a fun day at work and great morning in the Buffalo sun/snow (typical…)…so overall it's been a good day!
How was yours???
Hopefully it went well! But if not I have some WIAW action and even a giveaway to cheer you up!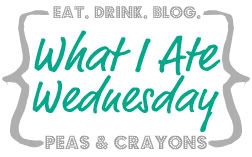 [salad with roasted broccoli, celery, edamame, onion, and balsamic-humus dressing]
[butternut squash-chickpea pasta with roasted veggies]
[cereal with pears in my elephant bowl!]
[chicken salad with pita and sweet potato with laughing cow]
[salmon with dill, roasted veg, squash, and wasa with cheese]
[egg and chickpea scramble, corn tortilla quesadillas, and steamed veg]
[millet bread, poached egg with spinach and salsa, and apple]
[roasted veggies and butternut squash saute with pasta]
[tuna salad with crackers and humus with a dragon apple]
[chicken gyros with tatziki sauce, edamame, and sweet potato]
And now some food for all of you…
Conscious Box, who I've worked with in the past, has offered to give one of my readers a subscription to their holiday box!
Good luck!!!
——–
I realized I haven't done a link love post in FOREVER! So I will be remedying that in the next few days! Stay tuned for some sharing!
Kaila 
Subscribe on the side. Follow me on Twitter. Ask me on Formspring. Friend me on Daily Mile. Follow me on Pinterest. Like me on Facebook.
Today's Healthy Help: Helped a neighbor do some outdoor yard work and decorating!
34 responses to "WIAW Eats and Treats! {giveaway}"