7 HOURS OF EXAMS TOMORROW.
Pretty much my brain is fried right now. I have been studying nonstop these last few days (more like cramming
) and I can't say I feel to prepared. But ya know what…at this point Just gonna do my best and look forward to the 24th when I am officially done with school!
AP Calculus and IB English here I come!
Needless to say, I gotta save up the rest of my brain power and words for tomorrow so this weeks WIAW will be short, sweet, and pretty much wordless. But at least you'll get t see some of the yummy eats that have been fueling me through my marathon study sessions…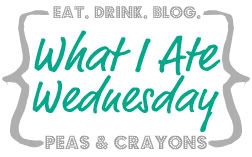 What I Wore:
What I Ate:
[tuna salad on flat bread with veggies and eggplant]
[english muffin with laughing cow and apple butter, orange, and a go raw bar]
[lentil salad]
[pear and pb crackers, yogurt with cottage cheese and cocoa, and a raw fruit and nut bar]
[turkey, broiled pita with sauteed italian veggies, and eggplant]
[peanut flour restock!]
[pb raisin tortillas]
[eggs and toast with laughing cow and jam]
[larabar, carrots with SSB, rice cakes with ricotta, tomato, and basil]
[blackened tofu steaks]
[homemade spring rolls]
Okay…now I am hungry! I want to eat all this food over again!
SNACK TIME!
Have a great day/night/life friends! And good luck to my fellow students who have finals this week and next!
Kaila
Subscribe on the side. Follow me on Twitter. Ask me on Formspring. Friend me on Daily Mile. Follow me on Pinterest. Like me on Facebook.
Ps: How cute are my parents!
They went to a wedding this weekend and got all dressed up! Not to shabby LOL!
17 responses to "WIAW: Brain Food"