A little bit of working, a little bit of eating (okay, we all know it's more like A LOT of eating), a little bit of moving, and a little bit of catching up!
First let's start with catching up….
I have been posting quite a bit over the last few days…some really interesting posts if I do say so myself 🙂 So just incase you missed them…
–Focus On: Macrobiotics (the second in my Focus On series!)
–Secret Agent Woman: sharing some cool apps, cool ideas, and a few secrets of my own!
On the movement front…
If you follow me on Daily Mile, you know about the big thing I accomplished on Monday (read about it here!)….and I actually realized it was something I can now cross off my Bucket List! Consider it crossed!
Today I was certainly feeling that run in my legs but more that they needed to be shaken out not that they were fatigued or anything. Took it easy at the gym with some light cardio and body weight strength stuff.
One thing that has been making all my activity a lot more efficient and enjoyable is this little beauty that Aurorae sent me to review!
It's something I've wanted FOR-ever.
An absorbent towel for working out and yoga!
A little bit about Aurorae:
"Aurorae offers yoga mats in illuminating colors, a focal point icon and extra long in length. Aurorae offers the best reviewed yoga mats, accessories & props online. You can browse their yoga mats, yoga bags, yoga accessories and yoga props here."
I sweat A LOT and regular towels just don't cut it. Especially in hot yoga when I am slipping all over my cheap mat and can't get traction to save my life! Well, this towel pretty much solves my problem. No matter how much I wiped my face while at the gym, the towel didn't get sopping wet…and even during a recent yoga practice, I laid it on my mat when I started to sweat and it completely prevented my hands from slipping around. Now if only I had a FULL sized towel to cover my yoga mat! 🙂
But seriously, the smaller size of this towel makes it perfect for carrying back and forth to the gym. Its convenient, works well, machine washable, and WHO DOESN'T LOVE PURPLE? Look at that color!!
Thanks Aurorae! You've got a great new product on your hands!
Aside from getting some movement in my life and blogging (haha..sometimes it probably seems like that's all I do! but believe me, its not!), I have also been working a few days a week so I can add to my savings for college. My new found app love is helping in that area as well!
And now for the Piece de Resistance, the big Kahuna…let's be real, THE BEST THING ABOUT WIAW POSTS!
The EATS: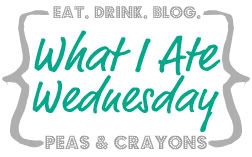 -garden goodies-
[mini tomato triplets]
-salads-
[tuna salad with humus, balsamic, and yogurt dressing]
[classic taco salad]
[chopped tofu salad]
-repeat offenders-
[two separate meals made of roasted squash, tofu nuggets, and homemade onion rings]
[delicious cereal bowls]
–panini's (AKA: melty, toasty, cheesy goodness…but that felt a little long winded to me)-
[grilled cheese in a pita]
[humus and pear tortillas with eggs]
[grilled cheese with apple, oven roasted veggies with dip]
-snacks-
I have been eating good lately if I do say so myself. Enjoying every meal and looking forward to the next one.
I hope you do the same
Happy WIAW friends!
Oh and a few of you expressed interest in the Blogger Post Secret project that I proposed in yesterdays post…so I will set up the account over the next few days and get the process started! I think it will be really fun!
Kaila
Subscribe on the side. Follow me on Twitter. Ask me on Formspring. Friend me on Daily Mile. Follow me on Pinterest. Like me on Facebook.
Today's Healthy Help: Today a woman stopped my mom and I while we were walking Ella. She seemed a little upset and like she needed someone to talk to. Instead of just casually saying hello, letting our dogs sniff each other, and parting ways, we stopped and chatted with her for about 20 minutes…letting her vent a little and get some things off her chest. It seemed like she walked away from the conversation in a better disposition than when she started and definitely benefited from just having someone to talk with for a few moments.
14 responses to "WIAW-A little bit of everything"