Thanks for all the kind words on yesterday's post everyone! I have to admit I was pretty shaken up. But after a relaxing night (The Office was on!!!) and a good night of sleep, I felt much better today. Still no news coverage though! I really can't believe it! An exploding car on a busy street with casualties seems like big news to me!! Maybe something will pop up this weekend…
After yesterday's thrilling (and SCARY!) post, I thought we could all benefit from a little lighter subject matter today! I don't often talk about my body care/beauty product faves, so I thought it would be fun to share some of my essentials with you all!
Here's what can be found in my bathroom/bedroom/purse/shower:
Organix Shampoo and Conditioner
I love this stuff! It's a little more pricey than most shampoo's but it is so worth it! Its free of sulfates and all those nasty additives that most generic shampoo's have and you only need a little bit when washing your hair because it's very concentrated. Love the scent too! I use the Pomegranate Green Tea shampoo and the Passion Fruit Guava (mmm guava
) conditioner.
Philosophy Holiday Lotions
Sadly these are only seasonal…but I make sure to stock up so they last the WHOLE year! I am obsessed with the peppermint lotion and the gingerbread. The gingerbread literally smells good enough to eat! Smelling these lotions just bring a smile to my face….hello scent therapy!! Plus they are really high quality and leave my skin soft for hours! (Mom are you there???…Stocking stuffers!?!)
L'oreal 360 Go Clean Face Wash
This stuff is so invigorating on the face! It makes my skin feel cool and refreshed. I love that it comes with a little scrub brush…the texture of it is great for really scrubbing out blemished and acne.
Sephora Ultra Shine Lip Gloss
SO sparkly!!! I love the slight tint of color this gives my lips and you can't beat the shine!
Maybelline Great Lash Mascara
BEST MASCARA EVER. I have never find a more quality ( and affordable!!) brand than this! No clumps, easily removable, and really makes lashes pop! Mascara is my go to make up product. If you have time for nothing else…make your eyes POP!
Vaseline Cocoa Butter Deep Conditioning
This is my everyday lotion. I use it right after I get out of the shower to seal in the moisture. It is SO thick and really high quality for being a pretty cheap product! Gotta love the cocoa butter!
Rimmel London Cream Eye Shadow
I am a big fan of cream eye shadow! Some people don't like how it creases on the eye lid but I found that this brand causes minimal creasing and lasts ALL DAY! Plus the added sparkles look so pretty. I like sparkles if ya couldn't tell.
COBigelow Menthol Lip Gloss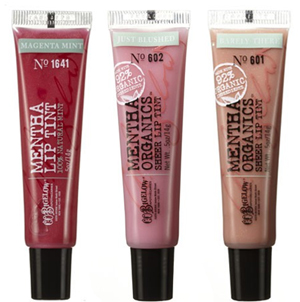 I use this for everyday chapped lip prevention. The menthol makes these smell great and the tingly feeling is awesome! Lots of colors and varieties as well!
——————————-
These are just a few of this products I've come to love over the years! I love smelling good and wearing pretty make up. But I don't over do it by any means. Caked on face paint is NOT for me. Typically I wear a little bit of powder, blush, eyeliner, eye shadow (to match my outfit
), and mascara to school. But other than that I usually go without. On the weekends makeup rarely touches my face! Makeup to me is a fun thing! I don't do it to change my looks at all…but more so to be artistic and expressive!
What are some of your beauty essentials?
Do you like wearing makeup?
Have a great weekend everyone!!
Kaila
Subscribe on the side. Follow me on Twitter. Ask me on Formspring. Friend me on Daily Mile. 
6 responses to "What I'm Loving: Beauty Essentials"