Like I said yesterday, I have been majorly slacking in the food pic department! But one thing I haven't been slacking on is stalking all your wonderful blogs with wonderful recipes! So that's why this WIAW I thought I 'd share a little link love for all the wonderful recipes I've bookmarked from the blog world. As soon as I get some free time (wishful thinking
), you better believe I am going to be getting busy in the kitchen!! TWSS. (<- had to)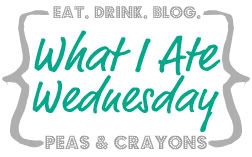 (note: all pictures are from the blogs mentioned and linked to!)
Chelsey's Chewy Pumpkin Spice Granola Bars
Nicki's Gingerbread Muffin Cookies
Angela's Butternut Squash Mac n' Cheese
Cassey's Pumpkin Banana Muffins
Kristi's Baked Turkey Meatballs
The Gracious Pantry's Clean Eating Birthday Cake
My mouth is seriously watering right now! Its about to be snack time up in here……after I answer all of your Q and A questions of course!!!!
1. Do you ever think about how/ if you are a role model to some of those girls reading your blog who may be dealing with disordered eating? Promoting nonoodles, arctic zero, not taking rest days, totally cool if it works for you but others may think its okay.
First off, the people reading my blog have a choice to read it or not. If something on it is triggering or affecting them in a negative way, they have to make the decision to read or not to read.
Secondly, I have never PROMOTED NoNoodles or Arctic Zero. I have simply been asked by companies to give my honest opinions of their products. You have to decide for yourself if you want to eat them or not. I am sure I would be getting no comments if I had reviewed something like….a twinkie! But because those two foods you mentioned can be considered diet foods (I guess….) that's why they seem bad to "promote" as you say. But I am at a healthy weight, get all the nutrients I need, and can eat foods from all over the spectrum…including so called "diet foods" and JUNK food!
As for rest days, I have already explained my stance on this before but I'll reiterate it again just to make it clear. EVERYONE'S REST NEEDS ARE DIFFERENT! What may be a rest day for you may be something completely different for me. I vary up the intensity of my exercise and take some days lighter than others. During the school year, getting in a sweat sesh is my most HELPFUL stress reliever. It helps me focus and stay sane so when school starts I tend to take less "rest days". But again, my rest days are probably different from yours!
2. Are you thinking of doing division athletics or being on a team in college?
Well I am flattered that you would even think I am capable of that!!! Sadly, no I do not plan on doing an sports in college….aside from pick up leagues and intramurals! I love being on teams and playing sports but with all the school work I'll be doing I know I won't be able to commit to such a rigorous athletics program. But I plan on staying active and fit like always!
3. When was the last time you had real ice cream?:)
Last week with my mom's homemade spice cake!
4. Almond, soy, or cows milk?
I used to drink a lot more cow's milk and only a bit of almond, but lately (especially after watching Forks Over Knives and discovering SILK almond milk!) I have been an almond milk fiend! I seriously can't get enough!!!
5. Who is your best friend and where did you first meet 😀 ?
I would actually say I don't have a best friend at the moment. I 've had a lot throughout my school years but for some reason when I entered high school I was ostracized by my main group of friends and haven't been able to really connect with the people in my grade since then. I guess because I am not involved in the party scene (AKA drugs and alcohol), I stand out from the rest of them. That's why I can't wait for college….I'll finally be able to meet people with similar values and interests….like all of you!!! I have a feeling if I knew a lot of you in person we would be best friends!
6. How often does a real good dessert happen in your life? (not oats or only fruit)
If I am gonna have desert I never have oats or fruit….I wouldn't call those deserts LOL! I have it whenever its homemade, on special occasions, whenever I feel like it really<-which isn't that often because of my lack of a sweet tooth!
A few questions/comments came in response to this tweet. I didn't mean anything serious by it so I was a but surprised by the response!
7. Calm down sister, a whole bag of popcorn is no biggie… seriously! I always eat a whole bag, no sweat, just as a snack and not freak out about it. It is corn, popped…. chill out 😀 And I am healthy… not freakin over that type of stuff is real living.
8.If you didn't have the whole bag of popcorn I'd be worried 😉 love it with butter n cinnamon or sometimes honey (although sticky). Also throw a handful of chocolate chips or pb chips, shake, and eat… yum! What is your favorite popcorn topping?
Joint answer: I totally didn't mean for this tweet to come across like I was freaking out about eating a whole bag of popcorn! I know its no big deal
We just haven't had popcorn in our house in a while so this was my first time having it in ages and I was just curious to see how much others usually eat in one sitting. It was really an innocent question!
And I actually really enjoy plain popcorn! But if I do top it with something….my parents have black sea salt and truffle oil which is just to die for!!!
Thanks for all the Q's people!!! I love answering them!!
Please feel free to share some links of recipes that you've bookmarked! I am always on the look out for more deliciousness!!!
Good night!!!
Kaila
Subscribe on the side. Follow me on Twitter. Ask me on Formspring. Friend me on DailyMile.
PS: Still haven't heard from one of my giveaway winners! Is it you!?!?!?
11 responses to "What I (Wish I) Ate Wednesday"