My own spin on Tuesday's with Morrie
(<-such a great book!)
But today I have a different book I'd like to share with you all.
Ever since finishing the Hunger Games series in record time (thank you audio books!), I have been looking for another book to start. After looking through the top audio books on iTunes, I settled on Bossy Pants by Tina Fey.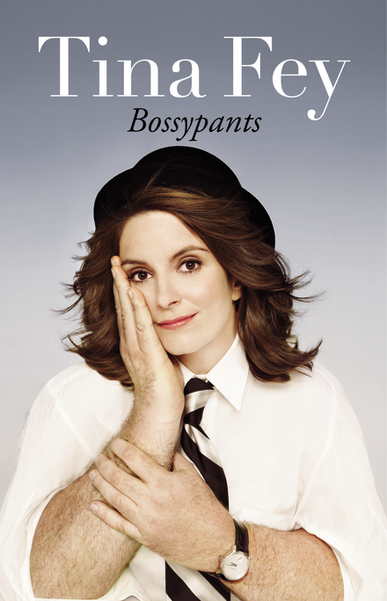 I have always been a Tina Fey fan! (gotta love SNL and 30 Rock) But I had never really thought of her as anything but a comic. I expected her book to be a funny satire about her life with little anecdotes about how she made it to where she is now, but I completely underestimated what an intelligent, insightful woman she really is.
I only started listening yesterday and am already about half way through, but I am hooked! And I've already gained so much great advice and information from her stories. Of course the book is comedic…she is Tina Fey after all! But the underlying message she conveys through her witty recollections is really poignant.
I just wanted to share a few stand out points that she has made so far, that have really stuck with me…
On women's body image and societies impact on us:
Tina is a huge advocate for the success of women in male dominated industries. She encourages women to be strong, confident, and to rebel against the standards society puts forth for us.
In one of the first chapters she chronicles how the "ideal" woman has changed drastically over the past 50 years. Its gone from thin to curvy to athletic to big boned to athletic and everything in between. She then goes on to read off  list of about 50 specific characteristics a woman would have to have to fit into the stereotypes society has crafted for us girls:
"Now every girl is expected to have Caucasian blue eyes, full Spanish lips, a classic button nose, hairless Asian skin with a California tan, a Jamaican dance hall ass, long Swedish legs, small Japanese feet, the abs of a lesbian gym owner, the hips of a nine-year-old boy, the arms of Michelle Obama, and doll tits."
Impossible standards for anyone to reach.
She goes on to say that something that I think a lot of people need to hear…(I don't have the exact quote so I will paraphrase to the best of my ability)
Basically, a perfect body, a perfect life, a perfect ANYTHING is not maintainable! Its normal for us to be skinny at some point in our lives, its normal for us to be fat for some part of our lives (she says something along these lines in the book). We as humans are constantly changing, adapting, and growing so trying to fit into a certain ideal 100% of the time is fighting against what's natural.
On being direct and strong willed:
"Speak in statements instead of apologetic questions. Make statements, with your actions and your voice."
Tina conveys that there is great importance in speaking assertively as a woman and not playing into the submissive image that people sometimes expect from us. People have more respect for people who are confident in their actions, choices, and words. If you believe in yourself, so will those around you.
A few pertinent lessons (that she picked up while working in improv of all places!) for succeeding in your career or life:
–think of solutions, not questions
-there are no mistakes, only opportunities
-accept that you're going to fail sometimes
-be smarter than your critics
So far I am finding the book incredibly uplifting, motivating, and inspiring! I HIGHLY recommend it! Especially the audiobook because Tina herself reads it and injects a ton of personality and extra fun into it!
——–
Well that's all for me tonight! I am BEAT! Spending the whole day outside in the hot sun is definitely exhausting…but so welcome
See ya soon for some link love, some Friday faves, and a fun survey!
Have you read Tina Fey's book, Bossy Pants?
What are your current book recommendations?
(I need more audio books to download
)
Kaila
Subscribe on the side. Follow me on Twitter. Ask me on Formspring. Friend me on Daily Mile. Follow me on Pinterest. Like me on Facebook. 
11 responses to "Thursday's with Tina"