Not only is it the most wonderful posting day of the week (or almost if you're reading this the night before
), but I have A LOT to share with you all today! Tons of blogging obligations to get through as well as some fun stuff that I just feel like telling the world. It's all about balance right?!
So no long introductions…I'm gonna get right down to business.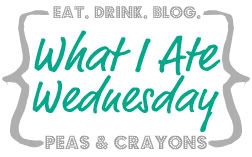 What I Ate:
[pb raisin tortillas, veggies and dip, blueberry muffin larabar]
[ants on a log, carrots with SSB, crackers with bean dip and cuc]
[humus and apple panini]
[carrot and ssb on rice cakes, string cheese, and a lemon walnut raw bar]
[string cheese, two nakd bars, and rice cakes with cottage cheese and tomato]
[ezekiel with blueberry jam]
[chopped tofu salad]
[MELON—->obsessed]
[veggie soup with tofu chunks]
[honey dew and slightly thawed blueberries]
[laughing cow and jam tortilla with cucumber and dip]
[matsa with banana and pb, pineapple upside down cake larabar, and veggies with dip]
[blueberry jam toast, carrots with SSB]
[pumpkin pie oats]
What I Reviewed:
The people at Lifeway sent me some coupons last week to try out some of their kefir products!
I LOOOOVE kefir so I couldn't wait to test out what they had on the market!
The plain kefir is amazingly creamy and smooth and I found  that I like eating it more like a 'smoothie in a bowl' rather than a drink.
I also tried out their frozen kefir…
Dare I say better than frozen yogurt? I LOVED how it had the tartness of the regular kefir but with the creaminess of an ice cream type desert…not iciness here!
I also was fortunate to get some samples of Clif's latest line of bars!
KITS'S Organic!
Similar to larabars in that they are made with raw and unsweetened ingredients…but what I like about these bars is there SIZE! So much bigger than larabars (which I think have shrunk in size over the past year…anyone else notice this?).
They also taste great and have some pretty unique ingredients. My favorite was the Berry Almond flavor which had huge chunks of nuts (which I prefer to the more finely processed raw bars!) and two fruits I had never even heard of before…bilberries and barberries!! Cool right?!
I seriously cannot wait for these to get into stores around me…I will definitely be stocking up!
Thanks Clif and Lifeway!
What I Made:
I spend so much time pinning things on my Pinterest DIY board….that I thought it was high time I actually MAKE something from it!
So last night I pulled out an old softball t-shirt and made one of these cool workout shirts! It was SO easy and took only about 15 minutes. Niiiiice.
I've been rocking it all day today….please tell me I'm not the only one whose Summer wardrobe consists of sports bras and gym wear? (PLEASE!)
[thanks to Julianna for telling me what the label app is!]
And last but not least my Day 2 AND 3 responses to the Jenny's 30 day blogging challenge (probably won't be posting tomorrow since it's the holiday, so I figured I'd get them both done now
).
Day 2– If you could offer a newborn child only one piece of advice, what would it be?
One piece? That's tough. But I would have to say…keep an open mind. The more accepting you are of others, open to alternate opinions, and considerate of different ways of thinking, the better you are at empathizing and identifying with others. And being able to coexist in a respectful manner is so important in our society!
Day 3– What was the last movie you saw in theatres?
Moonrise Kingdom…see my thoughts here.
———
And that is the end of this marathon post!!! You did…you got through it!
If you don't hear from me tomorrow…Happy Fourth of July to all my American friends and Happy WIAW to everyone else!
13 responses to "The All Encompassing WIAW"