Since Summer is (luckily) fast approaching, I thought it would be a good time to lay out some goals I hope to achieve during it!
I kind of like getting goals down on paper because it helps make me accountable for things. If I actually have it documented than I feel like I'm more likely to do it! Make sense?
Well here we gooooo:
1. Take Ella for at least a 30 minute walk everyday!
*She deserves a good long walk at least once everyday so I want to make it a point to do this everyday this summer*
2. Be more creative at meal times
*I tend to find a dish I really like and then get hooked on it for weeks on end! Well that is no more….I want to start making some of the 1000's (literally) of recipe I have booked mark and make up some new recipes of my own! Here are some things I've been really wanting to make:
homemade buckwheat granola (preferably no sugar added)
no sugar added lemon poppy seed muffins (if someone has a recipe for this I will love you forever!)
tofu chik'n nuggets
millet eggplant burgers (just an idea!)
3. Take advantage of the nice weather for some outdoor fitness!
*I want to try and get all my fitness and exercise needs outdoors this Summer (weather permitting of course 🙂 )….who wants to be in a stinky gym when the sun is shining?! Not this girl!*
4. Get the majority of my stuff done for college apps!
5. Work and save at least 1000 dollars!
6. Buy a garmin forerunner and start working more on my speed and distance!
7. Volunteer at least once a week!
That's all I got for now! But this stuff will keep me pretty busy I think.
What are some of your goals for this Summer?
****
Switching gears a bit….you all know how much I hate
junk food
/
unhealthy advertising
! Well, there is another commercial out now that really gets me mad!
It's the new ad campaign for Oscar Mayer….there new slogan is "it doesn't get better than this".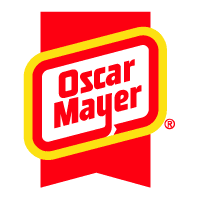 Now how contradictory is that! Their products (think Lunchables<-targeted towards kids of course and processed lunch meats) are full of  junk! Just take a look at some of the ingredients:
Ingredients: Roast White Turkey – Cured, Smoke Flavor Added: White Turkey, Water, Potassium Lactate, Modified Corn Starch, Contains Less Than 2% Of Salt, Dextrose, Carrageenan, Sodium Phosphates, Sodium Diacetate, Sodium Ascorbate, Smoke Flavor, Sodium Nitrite, Natural And Artificial Flavor.
Pasteurized Prepared Cheddar Cheese Product: Milk, Whey, Milk Protein Concentrate, Milkfat, Sodium Citrate, Salt, Lactic Acid, Sorbic Acid As A Preservative, Oleoresin Paprika (Color), Annatto (Color), Cheese Culture, Enzymes, Whey Protein Concentrate, With Starch Added For Slice Separation. Contains: Milk, Wheat
Crackers: Enriched Flour (Wheat Flour, Niacin, Reduced Iron, Thiamine Mononitrate [Vitamin B1], Riboflavin [Vitamin B2],Folic Acid), Soybean Oil, Whole Wheat Flour, Sugar, Partially Hydrogenated Cottonseed Oil, Salt, High Fructose Corn Syrup, Leavening (Baking Soda, Calcium Phosphate), Whey (From Milk), Soy Lecithin (Emulsifier). Contains: Wheat, Milk, Soy.
Yeah…I don't even know what half this stuff is! This (not even fit for)Lunchable has over half a says worth of sodium, sky rocketing amounts of saturated fat, and the worst thing a food can have…..TRANS FATS! And the sick part is that they market mostly towards kids…..so the kids are the ones being poisoned (those ingredients are pretty much poison to our bodies) with their products. All I have to say is if it truly "doesn't get better than this" Oscar Mayer, then we have some serious issues.
What are your thoughts on this? 
I hate to sound so rant-y but this type of stuff just bothers me so much! I hate to see more advertising out there with catchy jingles and slogans trying to trick people into thinking they're feeding their bodies right! Something needs to change out there in the food industry.
*******
A'iiight so tomorrow is Friday and I couldn't be happier!  That means the weekend isn't far behind and I've got lots of fun stuff planned: a little
hot yoga
, a little
mani/pe
d
i
action, and a lot of
studying
for my IB Economics exam……okay I guess that last one isn't so fun but it has to get done anyways…..
Talk to ya later chickadees!
PS: I wanna show you guys two of the prizes that will be up for grabs for my recipe contest!
I will explain later about the book!
16 responses to "Summer Goals"