THANK YOU for all the sweet comments on my last post! All your compliments about my outfit and hair were so sweet! I gotta say, I am really liking me hair to LOL! Much better than when its long and unmanageable!
Still battling the cold up here in WNY
Again today I was going back and forth about going for a run. But when I checked the forecast and saw that today would be the last un-rainy day of the week, I decided to bite the bullet and hit the pavement. For some reason my runs always start out…..miserable. For at least 20 minutes I am wanting to stop, turn around, or just plain go home! But by the end I feel like I could run a marathon! Its so weird! I always have to remind myself of that end feeling to motivate me to start. This pretty much sums it up:
Found it on Pinterest of course!
So here was my workout for the day:
The run definitely warmed me up…..temporarily.
Here's the thing, I live in a stone house. Don't get me wrong, I LOVE my house! In the summer the stone keeps the house so cool and nice…..but sadly in the Winter, it does the same thing. Except during this season, its not so nice! My house is like 10 degrees colder than it is outside right now…so pretty much I am freezing my ARSE off. I have been walking around the house with my space heater in tow all day, everyday. It's a sad site folks.
Homedog's got the right idea!
Since I am counting this as my WIAW post, I have to share an outfit pic with my workout and eats to round it out of course! Today's fit:
Flowy top love again!
And now for EVERYONE's fave part!! The EATS!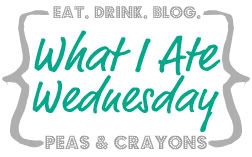 I promise I will be back to my normal WIAW posting style soon! But like I said, I just haven't had time to post a full day of eats. So I am just sharing some randoms from the past few days:
[Sweet tater salad! Tomato, pepper, cucumber, red onion, roasted tater, with salsa mixed with black bean dip]
Such a good combo. Sweet from the tater, salty from the dressing
Ugly Pumpkin Oats….they were tasty though!
[Cinnamon raisin heart thrive (haven't had one in FOREVER!!!), pumpkin yogurt with goji's, cranberries, and chopped prunes, and veg with hummus]
[Deconstructed shepherds pie made with ground turkey]
[Chocolate Bumble Bar]
On sale at the Co-op! When you open this package it literally smells like a hot fudge sundae. That works for me
BOWLS FULL OF KABOCHA!! Are you surprised? Yeah…me neither.
Do your runs always
start out tough?
Ever tried a Bumble Bar?
The Chai flavor is my fave!
Did you get a sweat sesh in today?
————-
Night friends. Thank you for making me smile numerous times a day!
Kaila
Subscribe on the side. Follow me on Twitter. Ask me on Formspring. Friend me on Daily Mile. 
PS: A BIG hello to all you new readers!!! I am loving all the new comments and friends!
29 responses to "Stone Cold (WIAW)"