While you're reading this I'll either be mentally preparing for, running, or feeling relieved after my first official half marathon! I'll be back on Monday with a full recap of the event, but for now, I couldn't help but taking part in another one of Arman's Spill it Sunday link ups! Especially since this week's theme is CARBS!!! SCORE. My favorite macronutrient! So how could I not participate!?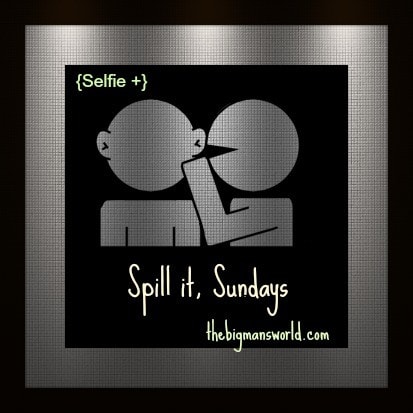 Plus I think it's appropriate since I've been carb loading all weekend for the big race. Bagels, potatoes, lots of squash, grilled cheeses, pancakes, and toast were apart of this marvelous weekend! Heck, I think my whole life is a carb-loading extravaganza with all the carbs I eat on a daily basis!
So let's get the carbful celebration started!
1. What is your all time favorite carbohydrate based food/dish?
Well, as I said above, I am pretty much a lover of ALL carbs. You name it, I eat it…and LIKE IT. But if I had to choose just one, it would have to be anything with kabocha. It's one of my all time favorite foods in general and it just so happens to be full of starchy, carby goodness as well!
2. What is your favorite fruit?
Another tough one! I like all kinds of fruit! In fact it would be easier to just name the few I don't like: watermelon, papaya, most fresh mango, fresh figs, persimmon, and asian pears! Some of my favorites would be apples, oranges, bananas, and pears…I have at least one of each of those everyday!
3. What is your favorite grain?
All time favorite would be wheat berries…LOVE their crunchy and chew! But I don't have them often because they're a pain to cook correctly! So some of my favorites that I have often would include: oats, whole wheat (as in the bread, english muffins, and tortillas I eat!), and millet!
4. What is your favorite starchy vegetable?
Well since I already talked about kabocha, I'll go with sweet potatoes! Garnet yams or Japanese sweet potatoes to be exact!
5. Which carb receives unfair flack? Which carb is most overrated?
Most unfair flack: WHEAT! Definitely wheat. Especially in bread form. Books like Wheat Belly and all the gluten free diet fads out there have given it such a bad rep! But whole wheat has a ton of health benefits and like all other foods, if eaten as apart of well balanced diet in moderation it can provide you with great nutrients! Check out the World's Healthiest Food site for some of the great benefits to eating wheat!
Most overrated: Quinoa. And I know, it's not technically even a grain! But seriously, it's like the new acai berry or chia seed in the health food world! It's the buzzword of every health and fitness magazine, go to ingredient for healthy chefs, and staple to every celebrity and model's diet. I don't have a problem with it! In fact, I actually discovered that I actually like it when it's prepared correctly! But I am just so sick of everyone falling down over it. Ha!
6. Link up a favorite carb embracing recipe (it can be your own or another bloggers!)
Some of my own carb-filled recipes that I love:
Whole Grain Maple Yogurt Muffins 
Sweet Potato Lentil Chili
Meaty Vegan Stuffed Baked Potatoes 
Nutty Apple Loaf 
7. What is YOUR perception of this macronutrient?
I think it's pretty clear…I AM A CARB LOVER. I thrive on a diet of high carbs and love how much energy they give me! Not only are they essential to get us through the day, but I simply couldn't get through mine without them just because of how much I enjoy them! No low carb, gluten free, or grain free diets in my near future!
8. What benefits do CARBS play in YOUR personal eating habits?
Enjoyment. Energy. Essential nutrients. Ya know what? Let's not beat around the bush…SOUL & STOMACH FILLING, MIND PLEASING, YUMMY DELICIOUSNESS.
Your turn!
Are you a carb lover?
What's your favorite carb? And let's get real…no fruits or veggies allowed for this answer!
Go-to carb filled meal?
Kaila
5 responses to "Quick Check In and Spill-It Sunday!"