Negativity in the blog world.
I thought this topic need a little addressing because it seems like there's been a slight increase in it lately. Not only have I been receiving some negative feedback but I know a lot of my friends out there have as well.
It seems like everyday more and more bloggers are having to deal with anonymous commenters, back handed compliments, and nasty criticisms.
More of those "fake show of concern" comments that are really just trying to criticize your choices and beliefs are popping up everywhere.
I try not to let things like this bother me but sometimes its hard to approach with a positive attitude. You don't know how many times I've wished an anonymous commenter would leave a real email address so I could give them a piece of my mind. But then I remember that if I handled the situation like that then I'd just be stooping down to their level.
And their level is all about projections.
People who feel the need to be negative towards others, instead of handling their feelings in a more appropriate manner, are simply trying to project their own insecurities, self doubt, and personal issues on to you.
I think of it like this: have you ever been super nervous or scared for something and so you start asking people around you if they are nervous/scared too? Almost to develop a bond over the fact that you're both feeling the same.
Well, it's the same with these negative people. They are feeling bad about themselves or something going on in their lives and thus feel the need to project these feelings on to others. They want others to feel the sadness, anger, or other negative emotion that they're feeling and thus they try and knock people down.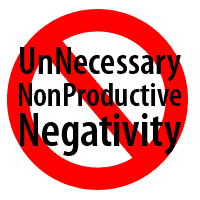 Heather from Hangry Pants calls these people Flower Cutters…and I would have to agree. They are people that try to put down others to make themselves feel better.
But truth is….while they might feel better in the moment, anyone who sits behind a computer screen and thinks they are superior because of a rude comment is nothing but a coward. And with all the negativity inside them, they will never get ahead in the world.
So for all you bloggers out there and all you readers, DO NOT, I repeat, DO NOT let negative people get you down. You're gonna be faced with people like this for the rest of your life and the best way to combat their bad attitudes is to rise above it. 
[it's hard not to react like this sometimes]
I know that can be easier said than done, but in a moment of despair because of negativity try and think of 3 positive things in your life. I guarantee you'll feel better and that comment/person/remark will seem small and insignificant.
I have posted this quote on the blog before…but its one of my faves and I think it's highly appropriate for this post:
"Don't focus on the one guy who hates you. You don't go to the park and set your picnic down next to the only pile of dog shit."
(a little crude…but it gets the job done)
Basically don't let a little negativity affect you in a big way. If you do, you're doing exactly what the negative person intended.
The way I see it, I have enough positivity in my life (from my family, my friends, and ALL OF YOU!) to trump any negative comments I get from the blog. I don't think anything could make me mad enough to stop blogging because there are just so many wonderful things that come from it. And its not like I'm forcing anyone to read my blog! If there's something that someone doesn't agree with then DON'T READ! How about dealing with it like that? In a respectful manner as opposed to bashing others.
Thank you to all my dedicated readers out there! Your comments, tweets, emails, and support empowers and uplifts me everyday! All the positivity you project on to me overwhelms the negativity incredibly. I can't imagine my life without all of you!
Love you all!
Want to put even more positive out against all the haters??? Enter my contest and create your own inspirational magazine cover!!!!
 See you tomorrow for WIAW!!!
Kaila
Ps: Hey everyone who stopped by from FitBlog!!! Happy to see ya here!
Subscribe on the Side. Follow me on Twitter. Ask me on Formspring. Friend me on Daily Mile.
12 responses to "Projections"