It's a cousin of kabocha.
It's the texture of kabocha.
It slices like kabocha.
It roasts like kabocha.
BUT IT IS NOT KABOCHA. In fact, it tastes more like dirt.
I was expecting my first bite of Red Kuri squash to be foodgasmic! Sweet and delicious…..but if you couldn't tell by this tweet:
It was FAR from it!!! I was so disappointed! Maybe it was just a bad one….but for now I'll be sticking with my old favorite (and reliable!) KABOCHA!
[squash heaven
]
Aside from my squash dilemma, the eats have been rather yummy lately! Yes, I'll admit, slightly boring and repetitive…..but that's what a busy schedule calls for. All you workin'/schoolin' girls no what I mean right!?
So let's get down to business: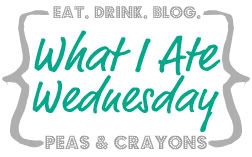 It's WIAW!
And instead of being late (like usual
), I am extra EARLY!!!!
Eats from the week:
[chocolate icecream! AKA green monster with chocolate amazing grass and chopped apricots]
[eggs with spinach and salsa+wasa's with PB and raisins…BEST COMBO EVER!]
[kabocha (win.) with eggplant and gluten free pasta (first time trying GF pasta!)]
[black bean soup with salad with avocado and veggies]
[hand picked apple with nutzo!]
[Dr. Kracker's! Fave cracker brand ever!]
[tilapia with orange cherry reduction, sweet taters, and veg!]
What I worked (Tuesday…not Wednesday):
SWEATY ASS WORKOUT! My whole shirt was soaked! Felt good to have hard gym sesh….haven't had one in a while!
I am looking for some new gym routines to mix it up a bit so if you have one, link up in the comments!! Please and thanks!!! I want to feature some of your exercise routines so you can email me too!
Happy WIAW AND WIWW everyone!!
What are your go to eats when you're busy?
Cardio or strength training?
I'm a cardio gal!
Serious Q: For everyone who is in college or graduated already…did you take out loans or go with a school you knew you could afford? I need some advice!
Thanks!!!
Kaila
Subscribe on the side. Follow me on Twitter. Ask me on Formspring. Friend me on Daily Mile.
18 responses to "Looks Can Be Deceiving (Early WIAW!)"