Hey Hey Hey its Fat Albert WIAW!!!
Haha…feeling a little silly today!
Let's get right to it!!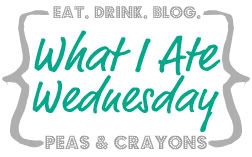 Shout out to Jenn!
What I Ate:
[green monster with a million and one toppings]
[toast with laughing cow and jam]
[crackers with humus and cuc+a PB and J larabar]
[turkey apple feta panini+eggplant]
[fruit bowl with almond milk and cocoa]
[english muffins+eggs]
[black bean dip and tomato rice cakes+flax bar+oranges]
[tofu-bean salad on salad]
[grandma's spaghetti
]
[rice cakes with SSB and carrots+apple+oat date bars]
What I Wore:
It's been warm enough for SKIRTS!!! Woo hoo!
What I Made:
Homemade SSB!
First time making nut butter in the vitamix…
SUCCESS!!
What the Mailman Brought Me:
My favorite cereal!
My HUGE ASS order of Nakd bars ALL THE WAY FROM THE UK! Shipping was a pain…but these babies are SOOO worth it! Hopefully I won't run out anytime soon
.
Happy WIAW everyone!
Kaila
Subscribe on the side. Follow me on Twitter. Ask me on Formspring. Friend me on Daily Mile. Follow me on Pinterest. Like me on Facebook. 
19 responses to "Hey its WIAW!"