'Ello friends! (apparently I am feeling British today
)
How's everyone's weekend starting off?
I started my day with a nice ride in the sun to power yoga…it was a FABULOUS class! My favorite instructor ended up teaching the class unexpectedly and I was able to do pose that I never thought I could! Definitely a confidence booster.
Well, since it is Friday and this is the day when bloggers customarily share some sort of 'favorites'…I thought I would do the same! But I wanted to tie it in with a type of post I haven't done in a while…
Time to revive this old fave
Here are some of my favorite products as of late…
Finn Crisp Caraway Crackers
These are amazingly crispy and have such a great, subtle sweetness to them from the caraway!
Organic Fiber Bars
Similar to a larabar! I love the flavors these come in.
Friendship No Salt Added Cottage Cheese
Does anyone else not like salty cottage cheese?! Well I can't stand it! So I pretty much love Friendship for making a no salt variety! So creamy and delish!
Ezekiel Pita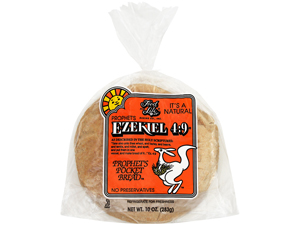 You all know I am obsessed with crispy, crunchy foods and I recently discovered that these pitas crispy up PERFECTLY when toasted or broiled in the oven. Luuurve.
Smoked Mozzarella Cheese Sticks
I don't know where my mom found these but I will never go back to eating regular cheese. Smoked is where its at. Love that strong smokey flavor!
Shredded Wheat
Boring. Cardboard like. That's how shredded wheat is described by most. But not me. I love how pillowy these little guys get when doused in milk. Texture heaven right there.
WEGMANS JUST TURKEY
This one needed all caps… Folks, I am seriously addicted. I find myself craving this stuff ALL DAY. I am most likely going to turn into a turkey with how much I have been eating. But its just that good. Especially grilled, nice and toasty in a tortilla or pita.
Elevate Me Bars
Ever since picking a few of these up on my most recent Whole Foods trip to Canada, I have been looking EVERYWHERE for them! But unfortunately they are only sold in Canada. But I caved and just had to order a box because of what a great bar they are. Fruit, nuts, grains, and 20 GRAMS OF PROTEIN per bar! Not to mention they are no sugar added!
And if you read yesterday's post you know I have also been enjoying the lovely fruit snacks from Matt's Munchies! Lucky for you…
You could possibly enjoy them too!
GIVEAWAY TIME!!!
The people at Matt's Munchies have generously offered to give one of my readers a variety sampler of each of their flavors! THAT'S 9 DIFFERENT PACKAGES IN ALL!
I'm a little jealous.
Here's how to enter:
Mandatory: Leave a comment telling me a food product you are loving as of late
I am always looking for new stuff to try out!
You can also get additional entries by doing any of the following:
Link to this giveaway on your blog.

Tweet about this giveaway with a link and leave a comment telling me you did so.
" @healthy_helper is giving away some yummy, fruit filled Matt's Munchies. Enter here: https://healthyhelperkaila.com/2012/04/13/friday-foods-of-the-moment-giveaway/ "
The giveaway will go until Tuesday night!
Good luck to all who enter.
I am off to get ready for dinner out with my dad! PF Changs here I come!
Kaila
Subscribe on the side. Follow me on Twitter. Ask me on Formspring. Friend me on Daily Mile. Follow me on Pinterest. Like me on Facebook.
112 responses to "Friday FOODS OF THE MOMENT {giveaway}"