Because sharing your favorite things isn't just for Friday!
I always seem to wait till the very end of Friday to compile my list of favorite things from the week, so I always feel a little silly calling my post Friday Favorites. So instead…FABULOUS Favorites will do! 🙂 And I must say, all these little tid bits that I have for show and tell today are pretty fabulous in my opinion.
–fresh new kicks–
I wore my last pair out really quickly since I've been running more often lately. Scored these for 20 bucks at Marshall's! They're not a very high end bran but I think once I put my orthotics in they should be good. Can't wait to try 'em out on the pavement!
–complimentary gear from Fashletics–
Fashletics graciously sent me some cool gear to try out! I got a tank, a cute little change purse, and a necklace with a running shoe charm<-OBSESSED!
The tank is really lightweight and I LOVE the slogan on the front (as well as the one on the change purse!). It was perfect for layering under my heavier clothes for running outside and light enough/breathable for my indoor workouts. Thanks Fashletics!
–surprise visitors–
I'm always up for friendly kitty cuddles.
–taking cooking to a whole new level with COCONUT–
I added something to one of my quick sauté's that took the random mix to a whole new level. Coconut oil! Specifically Tropical Traditions coconut oil!
I've seen this stuff all over the blog world and when TT offered to send me some I couldn't refuse. They sent me some to test out and I was excited to experiment. My new found appreciation of coconut prompted me to use it to saute some greens. As soon as it hit the pan I immediately could smell the strong aromatic coconut smell and was hoping some of that smell would transfer over as flavor on to my veggies! Luckily it did! Not overwhelming in the slightest but I loved the slight coconut flavor that the oil gave my food. I can't wait to try this out with other foods that really compliment coconut! Plus a little bit goes a LONG way and the oil is a great source of healthy fats! Thanks Tropical Traditions!
–new episode of Shark Tank–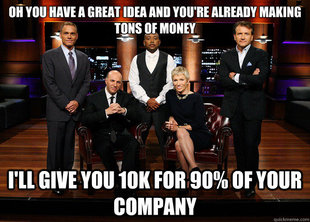 My inner 40 year old obsession.
–getting to do some reading for pleasure–
With all the reading material required for college, I didn't see myself ever being able to read for pleasure EVER again. But luckily I've been able to read some lighter books lately and it is amazing! Such a nice way to de-stress and just escape everyday life.
–the REAL to-do list–
Thanks to my wonderful sister for sharing this on Facebook!
–Skout Natural's generosity–
As you may remember, I reviewed their bars earlier this week, and now you have the chance to try them for yourselves!
Jason from Skout is offering one Healthy Helper reader a box full of his amazing bars!
I really enjoyed them and I think you will too!
Have a great weekend y'all!
[PS: Let me know if you watch America the Beautiful! I was loving all your comments on my post about the documentary!]
Kaila 
Subscribe on the side. Follow me on Twitter. Ask me on Formspring. Friend me on Daily Mile. Follow me on Pinterest. Like me on Facebook.
Today's Healthy Help: Gave a kid a few dollars who was short on change at the drugstore this morning! It's been done for me before so you gotta pay it forward!
31 responses to "{#FF} Fabulous Favorites"