How's everyone doing today? Depending on where you are in the world I know today was a day off for many of you!! How did you spend it?
Me? I was actually pretty productive! I got up this morning determined to make it a good day. I knew I wouldn't even have to try that hard considering yesterday. Started off the morning with a good workout (I was mentally in it but for some reason my legs fatigued a lot quicker than usual…even with the rest day!) and spent the rest of the day tackling some much needed school work. I swear…IT NEVER ENDS!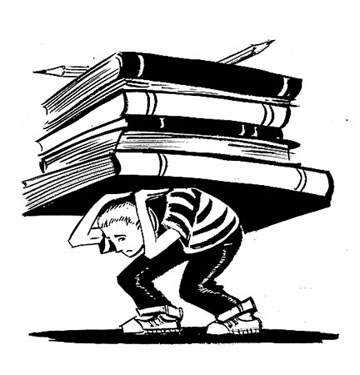 Well, tonight I have some interesting info to share with you all! A few weeks ago, some one on Formspring asked me a question about my injury. They asked whether or not shin splints were the same thing as shin tendonitis (which was what I was diagnosed with). I had never really thought of that before and I was curious to find out too!
So I did a little research:
Shin splints are defined as…
When I went to look up my diagnoses, Anterior Tibalis Tendonitis, all the sites I visited basically said the same thing:
Shin Splints=Tendonitis
I guess shin splints is the just the more commonly used term.
This may seem kind of redundant or like one of those "duh" things…but I am actually happy I looked it up! When I ran cross country people were always complaining of shin splints and I never knew what they were really referring to or how they felt. So when I got my shin injury, I never even considered having shin splints. But now that I know what I experienced is what they are, I know how to better treat and prevent them! Cause believe me…you get a lot more info when you type in shin splints as opposed to shin tendonitis!
Just a little tid bit!
———
Switching gears for a minute….
It's only fair, since one of you asked me a question…
[Hehe…couldn't resist. I snapped this pic while I was walking Ella today!]
Okay but seriously people, I have a question.
Is it EVER okay to go commando at the gym!?!?!?!
Judging by what I experienced today…that's a big fat NO in my book.
Maybe I am out of the loop, but do people actually do this? Is going commando while working out 'a thing'? Enlighten me, cause I need an explanation for what I saw at my gym today!
There I am on the elliptical, minding my own business, reading about the latest celeb gossip, when all of the sudden a girl in very short, very loooose shorts gets on the stair stepper in front of me. Nothing to weird at first…but as soon as she started on the machine, YOU COULD SEE EVERYTHING. Her shorts swished and swayed up and down revealing her not secretive not wearing of underwear. It doesn't help that I am short and the stair machines are a bit higher up, so I was at a prime spot for viewing…well…let's just say, nothing I want to be looking at during my workout.
[I am surprised she didn't have this shirt on!]
I mean it was pretty clear this girl was aware of her outfit…and it was also clear that other people could see the situation that was at hand. No one said anything to her…but it was pretty evident that it was making a lot of people uncomfortable.
I have seen people go braless at the gym before (curse you pointy boob lady!), but underwear-less??? I cannot imagine that being comfortable!
Anyways I did my best to ignore the scene in front of me and focus on my rag mag instead. The thing that gets me is, I never would have even thought of commando vs. non commando if her shorts would have been a leeeetle bit better fitting! I mean I just don't go around thinking about people's undergarments LOL! But this was just so IN YOUR FACE!
Sorry for the slight TMI in this post! But this was just really shocking to me!
Unclothed gym goer's is just another thing I am gonna have to add to my list of gym pet peeves…a few of my other ones are:
-machine racers (people that compete with your resistance level/speed)
-"hardcore" ellipticallers (ya know those guys who go a million miles an hour and nearly break the machine only to get off 5 minutes later)
-perfume/cologne wearers (can't breath!!!)
-"all up in my space" exercisers (there are a million machines open…but you feel the need to become my best friend for the day)
-people who don't wipe down machines (hygiene people…nuff said.)
There are SO many more but I think I've tortured you enough for one night!
Thoughts? If you're brave enough to comment
Is this a normal thing? Am I just a sheltered little gym goer LOL!?
What are some of your gym pet peeves?
Kaila
Subscribe on the side. Follow me on Twitter. Ask me on Formspring. Friend me on Daily Mile. Follow me on Pinterest.
18 responses to "Enlighten Me!"