Fragrant, comforting, and full of delicious exotic flavors! This quinoa risotto is a unique twist on classic risotto and is made easily in a rice cooker. Just set it and forget it! Perfectly spiced, vegan, and gluten-free. 
And here we are friends, the FINAL Recipe Redux post of 2016! How the heck did we get here!? I swear it was just springtime like last month. Oh wait, that was just the 60 degree day that we had in November playing tricks on me.
In honor of the last RR post of the year, how about a little recap of what I've shared this year inspired by the monthly link-up! A walk down recipe memory lane!
Microwave Butternut Squash Gnocchi
3-Ingredient HCLF Vegan Fudgsicle Bites
Chocolate Tamarind Cookie Dough Bites
Superfood Sweet Potato Cookies
Gluten-Free Vanilla Zucchini Cake
7-Ingredient Coconut Curry Seafood Soup
Copycat Starbucks Black and White Cookie
Vegan Pork n' Bean Mac and Cheese
All these delicious recipes have led us here…to this month's fun theme!
December 2016 – Theme
Grab a Book & Cook 
We're playing a little party game at the end of 2016: Grab your nearest cookbook and ReDux the recipe on page 201, 16, 216 – or any combination of the number '2016.' 
Instead of turning to a traditional cookbook for this challenge, I decided to do something a little different. I reached for my grandma's hand-written recipe book that she gave my mom as a wedding present years ago. I thought it would be fun to remake a secret family recipe as opposed to redoing something that someone else created. Family recipes are always more special anyways!
On page 16, I found my grandma's recipe for homemade risotto. Believe it or not, I've only had risotto twice in my life and I've never attempted to make it on my own. The times I've had it I haven't enjoyed it that much…too rich and heavy for me. I was a bit at a loss for how I was going to recreate a dish that I am not too fond of to begin with, but I figured I'd give it a try.
With a few (or rather, A LOT!) of ingenious twists and substitutions with ingredients I had on hand, I came up with a creamy, delicious side dish that is lighter and healthier than traditional risotto, made with whole foods, and SUPER easy to make. No  boiling or simmering or pot watching required. That's right friends, this is risotto from a RICE COOKER.
Here's what went down…
+ swapped out rice for quinoa (higher in protein and healthy fats)
+ swapped out cream and butter for coconut milk (still creamy and thick without the animal products)
+ swapped out all the Italian spices my grandma used for curry powder and other exotic, fragrant spices (I bet you've never had curried risotto before!)
+ swapped out parmesan cheese for coconut flakes and sesame seeds (for texture, added flavor, and to compliment the curry spices)
Okay, okay. So I went a little overboard with the 'redux-ing' of this recipe. But I'm telling ya, the final product was well worth the significant changes to the original recipe. I'm sure my Italian grandma is shaking her wooden spoon at my 'risotto', but it was just too good not to share!
Print
Coconut Curry Quinoa Risotto
Author:
Prep Time:

5 mins

Total Time:

5 mins

Yield:

3

servings

1

x
½ cup

tri colored quinoa

¾ cup

lite coconut milk

¼ tsp

turmeric

½ tsp

ginger

¼ tsp

tarragon

2 tbsp

flaked coconut

2 tsp

sesame seeds

¼ tsp

salt
pepper, to taste
Instructions
Place all ingredients in a rice cooker. Cook until the cooker switches to the off/keep warm position. Stir and serve!
Just in time for the holidays, this quinoa risotto makes a great side dish and healthy option for menu! Vegan, gluten-free, and SO SIMPLE to make, it's a real crowd-pleaser. Fragrant and flavorful too! My whole house smelled amazing as this was cooking.
So yeah, I guess I over 'redux-ed' for this month's theme, but hey, as long as the final result is delicious, nutritious, and sort of  an ode to the original recipe, I think we're good.
Speaking of good…that's what this recipe is! Try it, love it, make it every week. I know I have since I came up with it. It's great for rounding out a meal and keeps great in the fridge. Here's to healthy, easy recipes that everyone can enjoy!
Do you like risotto?
Have you ever 'reduxed' one of your family's recipes?
What's your favorite holiday side dish?
    Stay connected:Instagram: 
HealthyHelper
Facebook: 
Healthy Helper
Twitter:
@Healthy_Helper
Pinterest: 
Healthy_Helper
TikTok:
KailaProulx
Bloglovin': 
Healthy Helper
Shop with me on Amazon
. Favorite products, fun finds, and more! 
Linking up with: Allergy Free Wednesdays, #RecipeOfTheWeek,#StrangeButGood,Real Food Friday, Gluten-Free Fridays,Tasty Tuesdays,Savoring Saturdays, Healthy Vegan Fridays, Tasty Tuesdays, Meatless Mondays,Full Plate Thursday, JillConyers,Meatless Mondays!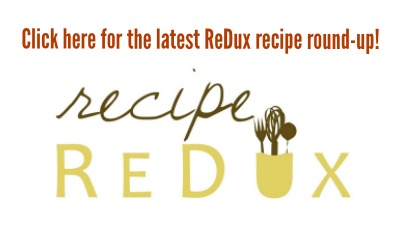 40 responses to "Coconut Curry Quinoa Risotto [vegan + gluten-free]"