I got the BEST surprise today y'all!!!!
Let me give you a little background info first…
I have been a featured publisher for Foodbuzz for more than a year and a half now. So far I haven't experienced anything bad with the program and have actually enjoyed many of the perks that come with it! There is this really awesome program that I always see my fellow bloggers getting involved in called TasteMakers where you are sent samples, prizes, and lots of other goodies from Foodbuzz sponsors. It seemed easy enough to get involved…just fill out the opt in form for which ever products they are offering at the time. Well over the past year I have signed up A MILLION times and have never received ANYTHING! I was like "What gives!?!"
Well I decided to email Foodbuzz and let them know what was going on….although I never got a response, I think they got the message because I got the coolest package from the TasteMakers program today:
As if all those Newman's Own products weren't awesome enough, CHECK THIS OUT!!!!
MY VERY OWN (FREEEEEEEEE) FLIP VIDEO CAMERA!!!
I was like "seriously!?!?! a free camera!!!). I would take the free camera anyway over the other stuff that was up for grabs in the other TasteMaker opt ins I signed up for. I guess it was worth the wait!!!
So thank you FOODBUZZ!!!!
If you're a Foodbuzz blogger….FILL OUT THAT FORM! You might just get something really cool! And besides…..who doesn't love surprises!?
Well aside from that making my day, another good thing going on is of course…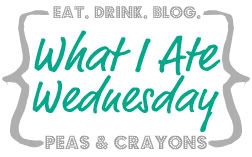 Link up over at Jenn's!
WIAW ( I need to change this to What I've Been Eating!):
[salmon salad]
[an amazing yogurt mess….don't remember all that was in it though! oh well, IT WAS GOOD!]
[rice cakes with peanut butter and FROZEN banana…the frozen is key!]
[Vita Brownie with Vanilla Bean ice cream…nice little treat!]
[greek salad with beets, pears, cuc, red onion, balsamic, and mustard-o]
[matzo bread with cottage cheese and tomatoes, apple, and veg with black bean dip]
[shredded wheat, puffs, frozen blueberries, raisins, and almond milk]
I haven't been drinking much cow's milk lately (except for when I make smoothies
)….after seeing Forks Over Knives and falling in love with the incredible rich, creaminess of Silk's Almond Milk, I don't miss it in the slightest! I didn't even plan on stopping drinking it but I just find myself craving almond milk. But dairy (yogurt, cheese, cottage cheese!) isn't going anywhere in my diet anytime soon!
[israeli couscous (its big and puffy!) with tuna and tomato-humus sauce, baked eggplant, and a sweet tater]
What I Worked:
Taking it easy with exercise this week…yesterday I took an unexpected rest day and today did a light (for me) workout at the gym. My calf and toe on my right foot have been kind of bothering me so I want to make sure I don't over do it. I miss running outside…but the weather hasn't been very motivating either
(It's supposed to snow on Friday…I might cry.)
Before I go, I just want to address something real quick. Something I feel shouldn't even have to be addressed and is just another instance of people being to concerned with other people's lives instead of focusing on their own.
I have received to rude questions in the past day about a tweet I wrote to Cassey @ Blogilates:
Something as simple and harmless as that apparently sparked a lot of controversy. I mean seriously guys, it was an innocent question! And what makes me upset is that it came from people who obviously follow me on Twitter. SO it's people that I 've connected with and have considered to be good, kind hearted people. But to make assumptions and back handed comments like this is just plain frustrating….
And today yet another question came in…..
I pretty much responded in the same way. But what questions like this tell me is…PEOPLE HAVE TO MUCH TIME ON THEIR HANDS! If they can sit at their computers and analyze tweets from a teenager this closely….then they have some serious issues prioritizing. Come on people…do you really have nothing better to do? Sounds to me like you're projecting your own insecurities outwardly on others. And thanks for the fake show of concern….but like I said above, its not needed.
Sorry for the rant! It can just get a little frustrating when a few negative folks have to but in.  But luckily, I know the majority of you out there are genuine, supportive individuals who are doing great productive things with your lives! I just wanted to address this before I get yet another question about the issue (or rather non-issue!).
———————————–
Have you ever experienced people getting a little bit to involved in your lives via social media?
Do you like matzo bread!?! I feel like I am the only non jewish person in the world (or at least in Buffalo from what I can gather
) that does!
How have you treated yourself in the past few days?
Kaila
Subscribe on the side. Follow me on Twitter. Ask me on Formspring. Friend me on Daily Mile. 
15 responses to "Ask and You Shall Receive (WIAW)"