Happy St. Patrick's Day everyone! (know I'm a little late by the time you're reading this!) And a special shout-out to my sister whose birthday it is today!!! Happy Birthday Lis! I love you so much and can't wait to see you in a few weeks (I'm going to visit her for Spring Break…Cali here I come!!!).
[from Christmas 2012]
I thought I'd celebrate this festive weekend by sharing somethings that are making me happy right now in my life…just a few good things that have brought me smiles.
Buying my first pair of flip-flops for the year! 
Starting to witness the slow transition from Winter to Spring…and I mean SLOOOOW.
Getting surprise packages from one of my favorite companies

I don't care what people have to say about Chobani…I think they have great customer service! Even from the beginning when they were first starting out and weren't nearly as popular, anytime I had a problem they responded promptly and kindly! And they've always been very generous with providing samples, free products, and surprise shipments! Gotta love their commitment to the blogging community. 

The return of the TED Talks Radio Hour podcast! 
These are the best! Seriously, they are all so interesting and perfect to keep me occupied during workouts and runs! Plus you learn a lot.
Finding old photos of my dad dressed up like a Gorilla….don't ask.

Discovering the art museum has added yet another weird sculpture to its landscape while on a walk… 

This tea! 
I was sent a few packs to review and I really have never had anything like it! It's savory rather than sweet or flowery and is made with vegetables  Almost like a soup broth! I especially like this flavor because it remind me of a curry filled dish. Such a great accompaniment to a heartier meal like dinner as opposed to a fruitier meal like breakfast. I would love to try the other varieties that Numi offers.
The ingenious ideas for the series finale that these Office fans have come up with… and yes I read through all 6 pages #uberfan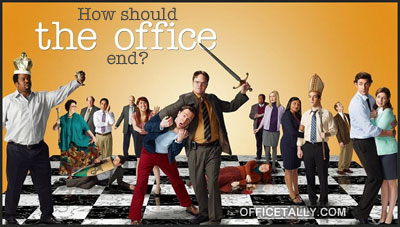 This post also is bringing on some major sads because it just reminds me even more about my FAVORITE show ending. Waaah.
Being able to run outside a few times this week when the sun made a few appearances!
Finally making the decision to join Best Body Bootcamp for round 5! 
I was going back and forth, looking at all my options, but I decided I really enjoyed the program and miss having a schedule to follow!
Making not one, but TWO new recipes featuring one of my favorite combinations…chocolate and mint! 
Recipes to come later this week!
And now something to make (one of) you smile! The winner of my larabar giveaway is….
Congratulations Mary! Email me your info and I will have your bars sent to you ASAP!
Even if you didn't win, don't worry! I have to awesome giveaways coming up this week! One for some fitness gear and they other for some of my favorite bars!
Hope everyone's week gets off to a good start! Try to ease into slowly as I can imagine the weekend probably did a little damage 😉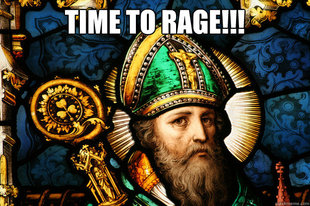 Kaila
Subscribe on the side. Follow me on Twitter. Ask me on Formspring. Follow me on Pinterest. Like me on Facebook.Follow me on Instagram. 
Todays's Healthy Help: Gave some excited St. Patrick's Day partyers directions to the parade!
7 responses to "A few good things…"