Or at least that's what it feels like anyway. The anticipation, the excitement, the nerves, and totally not knowing what to expect. Tomorrow I am starting college. My whole life is packed up and ready to go and pretty much everything else is an unknown at this point. I have five days of orientation and then classes start on Monday.
I honestly can't believe Summer is over. Everything seems like it came so quick. But I am ready to embrace this change in my life, this new step towards accomplishing all the things I hope to do. Here's to a new adventure. 
—–
Before I get into WIAW eats and such, I wanted to talk a little about my latest Focus On post. The topic was Candida and was definitely interesting to research. That being said, I noticed, and some very insightful commenters mentioned, that their seemed to be a more opinionated tone in this post. I will admit it was pretty hard to find the positive aspects in a diet such as Candida, but that is no excuse for injecting my own opinions or judgments into a post that is supposed to be as non-biased as possible and largely educational.
So I am really sorry for that and I hope the partial inclusion of my opinions didn't detract to much from the main subject of the post…to shed light on another diet out there in society.
And a special thanks to my commenters for remaining respectful and feeling comfortable enough on my blog to speak your minds and create meaningful discussion!
——–
Enough of the heavy stuff….ON TO THE EATS!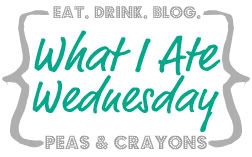 Quite possibly my last WIAW of delicious food seeing as I will be living on dining hall food from now on (and Canisius apparently doesn't have the greatest reputation for good eats).
These two saute's are what I call Kitchen Sink Kale salads…basically my attempt to use up all the groceries I had left before I move out tomorrow! Ya got a little bit of everything in there…eggs, turkey, tons of veggies, garlic, and salsa!
I also have been enjoying these bars….
Elevate Me sent a variety of their amazing protein bars to try out!
I love these things! Not only do they taste delicious and come in some very unique flavors….but they are simply made with fruits, nuts, and protein….nothing else!
I also love how big they are! No little larabar sized bars here! Elevate Me means business with their bars. They realize that a two inch bar doesn't suffice as a snack! And I can tell you that adding these bars to my snacks recently has completely made me believe in the power of protein! When I eat one of these babies, I am immediately satisfied longer than with any other foods! Protein sticks with ya people.
The breakfast bars are good too. Pretty much the same type of ingredients but in bite sized packages. Perfect for a little pick me up or a pre workout boost of energy!
My favorite flavor is the Banana Nut Bread…but I can honestly say that every flavor was good. The bars are slightly chewy but have a smooth texture without big chunks of fruit or nuts.
If you're looking for a natural protein bar with not unnecessary additives, sweeteners, or junk….ELEVATE ME BARS are for you!
—–
Well that is all for me tonight friends! If you don't hear from me for a few days, you know why! My days are gonna be packed from morning till night….they literally have every hour scheduled! I even got in a longer run today since I knew I would be missing my usual workouts for the next week or so. Oh well! I am sure the excitement of starting college will give me all the endorphins I need for the next little bit!
Happy WIAW! And to those of you going into your freshman year…GOOD LUCK!
Kaila 
Subscribe on the side. Follow me on Twitter. Ask me on Formspring. Friend me on Daily Mile. Follow me on Pinterest. Like me on Facebook.
PS: Check out the business cards I had made to hand out at Expo East!
They were actually free through a Klout perk I earned!
Today's Healthy Help: I watched my neighbors kids for a bit when she was spontaneously called into work for a few hours. She was desperate so I was able to take a break from packing for a little while to help out! It was a nice break actually!
12 responses to "WIAW: The Night Before Christmas"